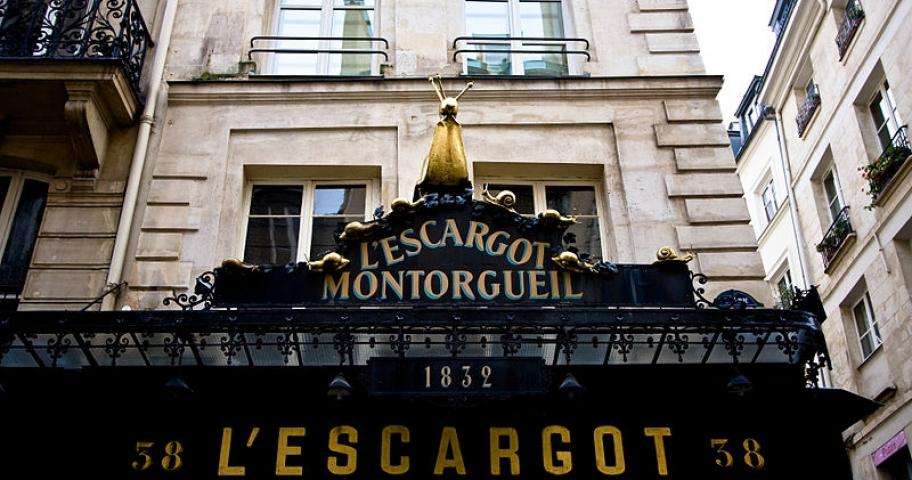 Treat yourselves to a romantic getaway in Paris
Published on 15 March 2015 in Flavours & Gastronomy
At the BW Hotel Les Théâtres we pride ourselves on the romantic ambience we provide. The charm, elegance and comfort of our delightful hotel all lend themselves to an intimate break for you and that special person in your life. What is more, we offer an exclusive romantic getaway package designed to make your stay even more memorable. To make the most of your romantic getaway in Paris we would like to tell you about some excellent nearby restaurants in which you can enjoy an intimate dinner for two.
Restaurant recommendations especially for you
Le Bouillon Chartier is a legend. Over 100 years old, it is beloved by Parisians and tourists alike due to its charming atmosphere, delightful décor, the unmatched efficiency of its beautifully attired serving staff and, above all, the outstanding quality of the traditional cuisine it offers. In 1896 this restaurant was created with the intention of providing superior food at a reasonable price and, some fifty million meals later, this is still their recipe for success.
Café Marly boasts a truly enviable location beneath the arcades of the Richelieu wing of the Louvre. With a splendid view of the Cour Napoléon and the spectacular and world famous glass pyramid, this is one of the capital's truly iconic restaurants. Designer Olivier Gagnère created the Napoleon III style interiors, incorporating both modern and classical design features, and the innovative cuisine on offer combines both French and international flavours.
L'Escargot Montorgueuil is the place where, in 1832, Parisians were first able to purchase the shelled delicacy called escargot. Today, the huge golden snail sign above the restaurant's name is a landmark and a magnet for fine food lovers from all over the world. The restaurant itself is a listed heritage site, with authentic Second Empire decor and a completely unique atmosphere. The traditional French cuisine served here is second to none.

Picture credits : Roberto Ventre from Roma, Italia
Hotel Les Théâtres, an elegant 4* hotel in the heart of Paris