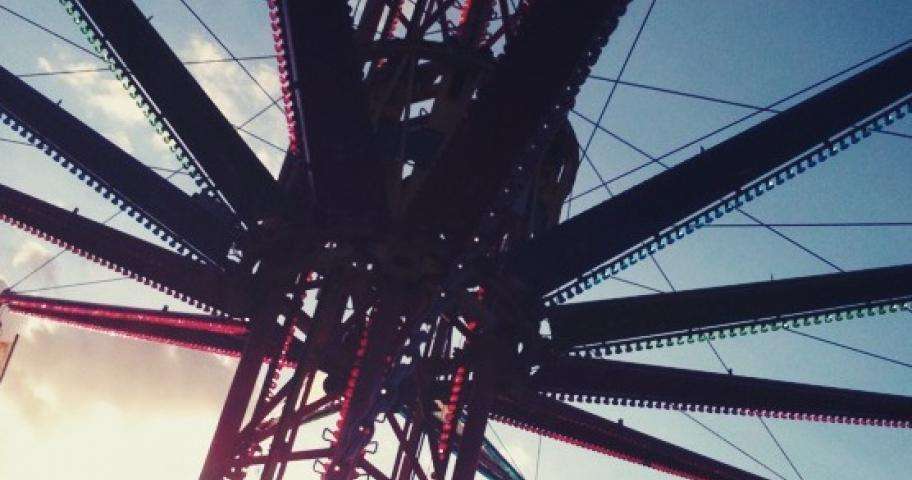 The Fair of the Throne arrives in Paris
Published on 13 April 2017 in Flavours & Gastronomy
Visitors to Paris this spring won't be disappointed. The City of Light hosts two major seasonal events; the Foire du Trône and Taste of Paris. The Hotel Les Theatres is your guide for you stay in Paris
The Taste of Paris exhibition; a rendezvous for gourmets
From 18th to 21st May 2017 the nave of the Grand Palais welcomes gastronomy fans. Following the success of the show that was established in London in 2004, Taste of Paris soon became the not to be missed French event for those interested in the culinary arts. And of course, there's no better place for an event of this calibre than Paris, a capital that is internationally renowned for the excellence of its cuisine. The aim of the fair is simple; to bring all the leading names in French gastronomy together under the roof of the Grand Palais. You're sure to find plenty to tempt you. The Taste of Paris show is open from 11 am to 4 pm and from 7 pm to midnight, allowing you to experience special moments in the company of the cream of French gastronomy.
For four days, Taste of Paris will bring together the culinary masters. Alain Ducasse, Thierry Marx and Philippe Labbé are among the guests of honour at this year's show. Cooking classes and masterclasses are available for those wishing to discover the secrets of the master chefs, while a programme that includes musical shows and interactive workshops makes the show as appealing to children as it is to adults.
The Foire du Trône celebrates its 1060th anniversary
The lawns of Reuilly near the Porte Dorée welcomes lovers of thrills and spills to the Fair of the Throne from 31st March to 28th May, 2017. The Fair has been working hard behind the scenes in preparation for 1060th edition. So, what's on the programme? Over 350 attractions, more than 80 rides and dozens of food outlets – the fair is sure to live up to your expectations. After a sweet cotton candy or a succulent churro, get ready to enjoy the festive atmosphere of the biggest funfair in France. Several million visitors are expected. Why not make sure that you're one of them?