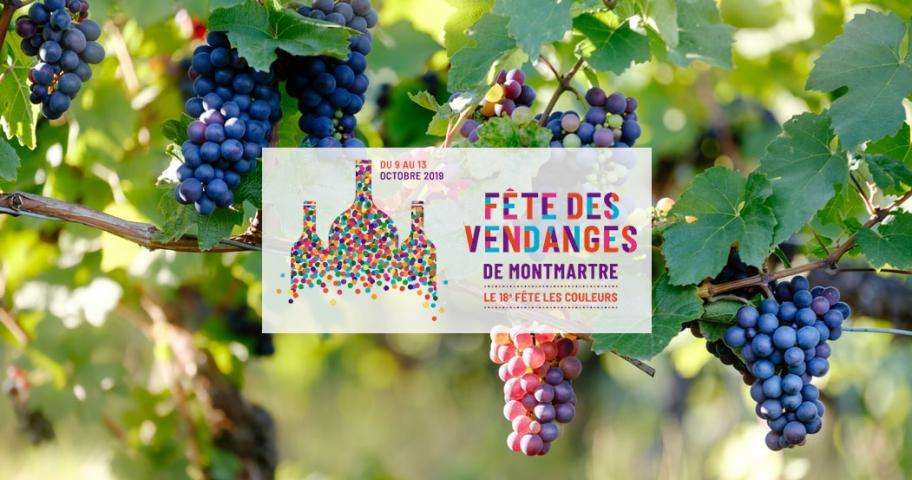 The 86th edition of the Montmartre Grape Harvest Festival
Published on 5 September 2019 in Events
The Clos de Montmartre is undoubtedly the smallest vineyard in France, but it's also the one where the harvest attracts the most people. Indeed, the Fête des Vendanges (Montmartre Grape Harvest Festival) ranks third in terms of the number of visitors to Paris events. Do not miss the fun and friendly festivities during your stay at the Hotel Les Theatres!
The Grape Harvest Festival; a popular event
The Montmartre Grape Harvest Festival, to be held this year from October 9th to 13th, is not only an opportunity to celebrate a wine tradition that has become a rarity in the urbanised Paris of the 21st century. It is also a time to celebrate the unique personality and joyous spirit of a very special part of the capital; Montmartre. This is why schoolchildren, shopkeepers, neighbourhood associations and local artists' collectives get involved. In addition, the festival goes far beyond celebrating wine by hosting artistic performances, concerts, food tastings, giant picnics and much more...
A colourful festive occasion
The wine of the Clos de Montmartre comes in two colours; red and rosé, but the Montmartre Grape Harvest Festival will explode in all the colours of the rainbow. A chromatic climb on the steps of the Sacré-Coeur Basilica, a showcase decoration contest, multicoloured menus, guided walks in the neighbourhoods of the Chapelle and the Goutte d'Or, not forgetting the grand ball that will end the festivities... There are countless events to fill the five days of celebration to overflowing. Discover the programme today and choose the events you'll enjoy the most.
Your Hotel Les Theaters is located about ten minutes by Metro from Montmartre, so it will be quick and easy for you to get there and participate in this popular, convivial and varied festival. Whether you're passionate about wine and gastronomy or simply looking for friendly fun, the Montmartre Grape Harvest Festival is waiting for you!
******
More information:
---
Hotel les Théâtres, a 4-star boutique hotel in the heart of Paris