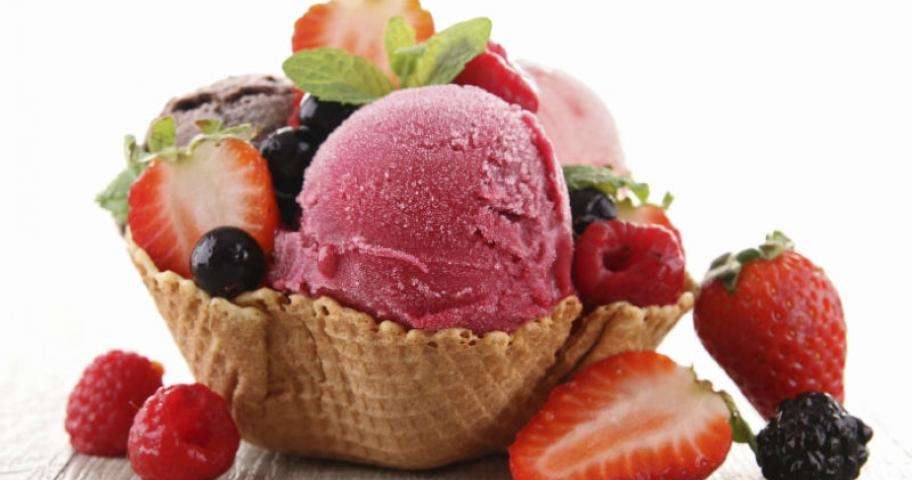 Break the ice ... the best addresses
Published on 19 August 2016 in Flavours & Gastronomy
Are you decidedly vanilla, clearly coffee or do your tastes tend lean towards Isfahan? Royal Monceau, the Pierre Hermé ice cream bar invites you to relax and enjoy a delicious scoop or two on the hotel terrace. Be warned – the sorbets are stunning!
Chez Martine Lambert, 39 Rue Cler in the 7th district. A wonderful shop where all ice creams and sorbets are made in the traditional way based on 100% natural ingredients.
Raimo at 59 Boulevard de Reuilly in the 12th, the homemade ice cream and pastries are served in an elegant dining and lounge area with cream and black decor.
Do not miss Tropical at 180 Boulevard Vincent Auriol, 75013 Paris. Homemade ice cream made from organic milk served in a subtle but welcoming setting. Its innovative creations will thrill lovers of the exotic; try sorbets with yuzu, Espelette peppers or blood orange and give in to the sin of gluttony!
Keep the gourmet pilgrimage going with a visit to Gelati Alberto a small Italian gelateria at Mouffetard. The hotel has seen a succession of 3 ice cream chefs as the reins have passed from father to son. 36 flavours are made in house each day from fresh milk, cream and fruit with no added preservatives or artificial ingredients.
Finally, end your culinary journey at Grom on rue de Seine in the heart of the 6th district. This famous address is said to be home to the best ice cream in Paris and it certainly deserves its reputation. Give in to your heart and your palate with delicious flavours like Guatemalan coffee, Piedmont hazelnut, or Syracuse lemon and melon.