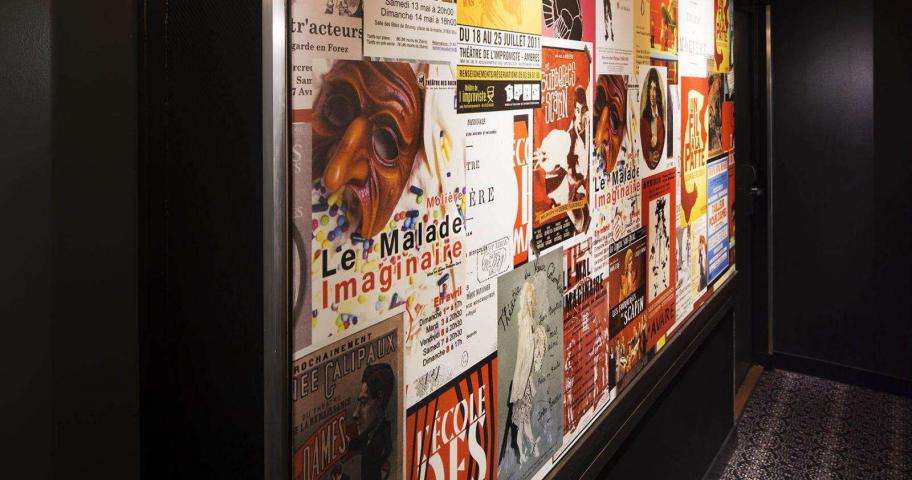 Your business trips at Hotel Les Theatres
Published on 15 March 2019 in Hotel Les Théâtres News
While it pays homage to the stage, the actors, the authors and the classical works of the French theatre, Hotel Les Theatres doesn't overlook guests who are visiting the capital on business. Discover the many solutions we offer to make your professional visits both effective and relaxing.
Business stay solutions
To simplify your meetings and events in our hotel, we provide free Wi-Fi and a workstation with computer and printer in our lobby. Invest in one of our co-working spaces for the afternoon to create small impromptu meetings or work on files and documents. In addition, our team at reception is at your service to print documents or send packages. Furthermore, you can choose from the biggest titles in the international and national press to keep you informed over breakfast.
Business deals
Hotel Les Theatres aims to form a real partnership with you and your company. Our corporate contracts are budget friendly and include your stay, free Wi-Fi and breakfast the following morning – our Honesty Bar also serves hot drinks throughout the day. For groups trips to, for example, a trade show, we offer preferential rates over five rooms. Hot drinks are served all day in our Honesty Bar. Finally, if you're looking for a showroom or shooting space, we can adapt any of our spaces to serve as your backdrop.
Inspired by the stage, the theatre and the arts, Hotel Les Theatres is also a haven for professionals. Contact us for more information on business stays that are designed to forge a partnership between your company and our hotel. We'll help you to guarantee the comfort of your employees while adhering to your budget.
******
More information:
---
Hotel les Théâtres, a 4-star boutique hotel in the heart of Paris