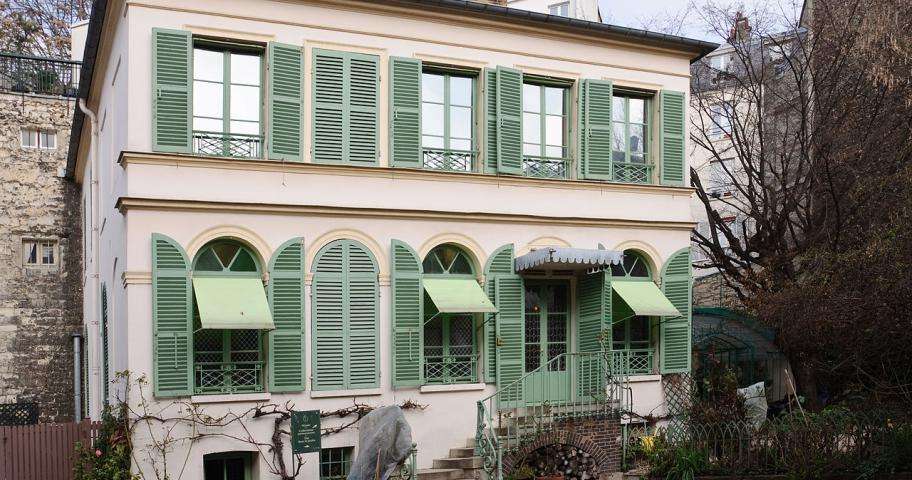 Visit the Baudelaire Exhibition
Published on 21 November 2016 in Exhibitions & Museum
As the holiday season approaches, the City of Light offers a wide range of activities for your pleasure. Between exceptional exhibitions and the fabulous Christmas lights, Paris will amaze you at this time of year.
Baudelaire at the Museum of Romantic Life: Look back on the life of the author
To celebrate the 150th anniversary of the death of the famous poet, the Museum of Romantic Life presents a unique event that explores art through the eyes of Baudelaire from 20th September, 2016 to 29th January, 2017. The exhibition takes a closer look at the life of one of the most important artists in French literature and his most famous works. The retrospective also highlights the artistic evolution from the 1840s from the point of view of the writer, art critic and poet. Among other items, the exhibit includes over 100 works of art (sculptures, paintings and various pieces) that trace the author's personal opinions and thoughts on the evolution of art. Indeed, the period marked a time of profound change as Romanticism gave way to Impressionism. This study of works from the period aims to demonstrate the stylistic evolution of the arts and highlights the effect of modernity on the writer's own work.
With unusual sensitivity
The Eye of Baudelaire is also an event that revives and emphasises the links between the works of the young poet and the art critics who commented on it throughout his career. The viewer is immersed in the sensitive vision of the author. This is a journey through the most intimate feelings of the author of The Flowers of Evil, through his perception of beauty and its representation by the Romantic movement. Between colours, textures, ideas, shapes and vision, everything is carefully chosen to recreate the movement in all its splendour. The show is even more interesting thanks to the inclusion of artistic works that are representative of the Romantic movement including pieces by Corot, Delacroix, Rousseau and Chassériau. The event also allows one to explore an environment where artists were born into the culture of modernity.
Les Theatres Hotel is within easy reach of the Museum of Romantic life. Book a stay in one of its elegant and inviting rooms to be sure of being part of this unique event.