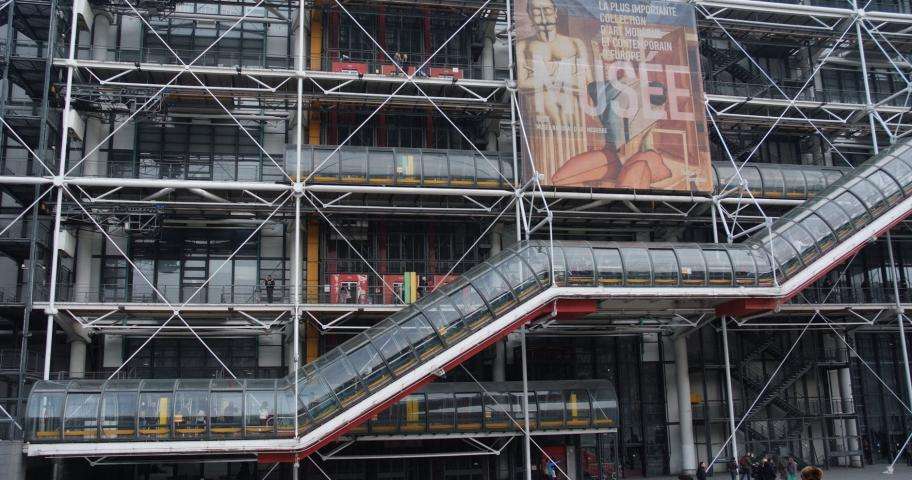 Vasarely at the Pompidou Centre - an exceptional retrospective
Published on 5 March 2019 in Exhibitions & Museum
The George Pompidou Centre, in the heart of the Les Halles district, is one of the capital's key places for contemporary art and is known for its innovative and large-scale exhibitions. This year, until May 6, the centre adds to its impressive reputation by presenting the first retrospective dedicated to the master and the creator of optico-kinetic art, Victor Vasarely.
Enjoy the Vasarely exhibition at the Pompidou Centre
It's just a fifteen-minute walk or three metro stops to reach the massive glass liner that is the Pompidou Centre from Les Theatres Hotel. You can book tickets online right now via the museum's website, choosing less busy times to ensure that you have optimum access to the more than 300 works on display. Finally, in addition to slots from 11:00 a.m. to 09:00 p.m. each day, you can visit later in the evening on Thursdays when the centre remains open until 11:00 p.m.
A master of avant-garde
The "Vasarely, the sharing of forms" exhibition invites you to focus on innovative art from the twentieth century. The heir to the Bauhaus movement, Vasarely was very interested in the socialisation of various art forms, particularly through decorative arts and advertising. Media intelligence, the desire to invent an "alphabet of forms" and to disseminate it on a large scale, helped to create a legacy that continued through all media and art forms during the second half of the twentieth century. Follow the artist's route both thematically and chronologically to reveal a compelling picture of the century.
Book your tickets now for this original exhibition dedicated to one of the most influential artists of the second half of the 20th century. It's also a great way to immerse yourself in the fascinating world of the Pompidou Centre.
******
More information:
---
Hotel les Théâtres, a 4-star boutique hotel in the heart of Paris