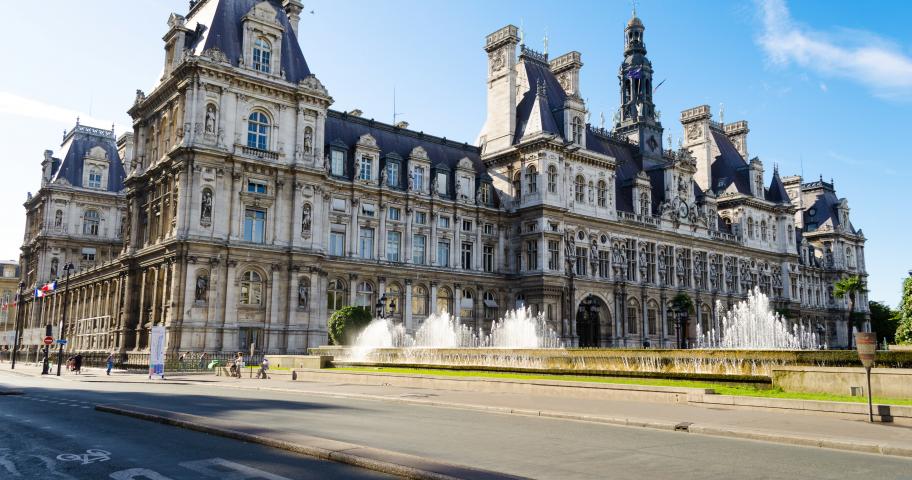 Urban art in the spotlight
Published on 1 October 2022 in Exhibitions & Museum
Paris is constantly showcasing contemporary art, with institutions such as the Louis Vuitton Foundation and the brand-new Bourse du Commerce – Arnault Collection. This autumn, urban art will be taking over the capital, with the epicentre of the excitement being the Hôtel de Ville, which hosts the exhibition entitled Capitale(s): 60 Years of Urban Art in Paris. Don't miss it during your stay at the Hotel Les Théâtres.
Art and the public space
Often criticised and mocked, urban art is finally universally recognised for what it is: an artistic discipline in its own right. That's why it's high time for a major retrospective, and that's the reason for Capitale(s): 60 Years of Urban Art in Paris. In an exciting museography combining original works, archival documents, exhibitions outside the walls, workshops, immersion, etc., Capitale(s) conveys the immense freedom of expression, the transmission of societal issues, and the graphic and aesthetic accomplishments of those who express themselves in this way. Banksy, Swoon, Miss Tic and, of course, Invader, are all part of this story…
Take ownership of the exhibition
Capital(es): 60 Years of Urban Art in Paris will take place in the Salle Saint-Jean of the Hôtel de Ville and admission is free but by reservation only. Remember to consult the conditions of access on the event website. During your walks in Paris, you'll find exhibitions outside the walls, such as at the Pavillon Carré de Baudoin and in the city's media libraries. The Musée en Herbe is organising workshops and themed tours for the little ones. Finally, a cycle of conferences and screenings will run for the entire duration of the event. All the necessary information is on the event website.
About twenty minutes on foot from the Hôtel Les Théâtres, you can immerse yourself in the finest Parisian urban art creations and grasp all the dimensions of this constantly evolving form.
******
Photo: lenisecalleja
---
Hotel les Théâtres, a 4-star boutique hotel in the heart of Paris