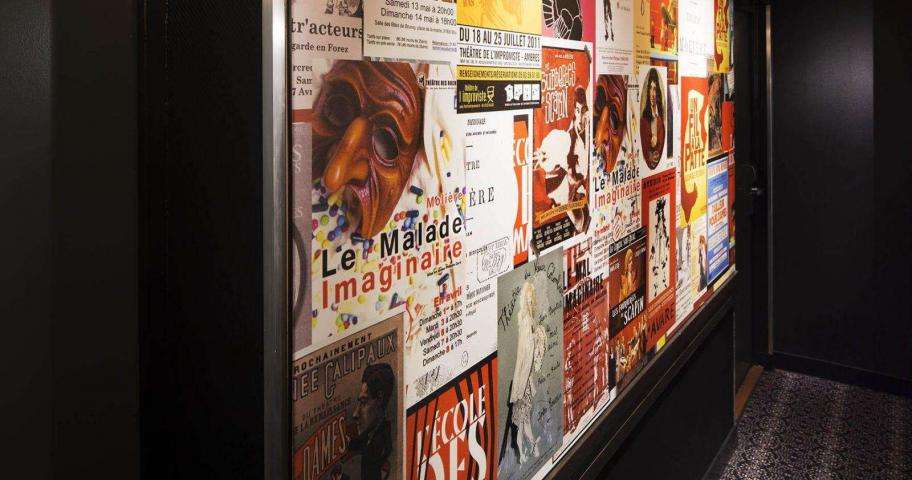 Time for a photo shoot at Les Theatres Hotel
Published on 15 October 2018 in Hotel Les Théâtres News
There are certain places that make the perfect set and Les Theatres is one of them. Dedicated to contemporary style and classic dramatic creations, every detail of the hotel's décor immerses you in the dreamlike world of the stage. Curtain up, lights in place, and you have the frame for your photo shoot!
Your photo shoot at Les Theatres Hotel
In its warm and friendly atmosphere, you could almost be forgiven for overlooking the many small details and the charm of the hotel's décor. Red velvet armchairs, an exposed stone wall, posters by Cocteau, frescoes depicting Molière, the combination of primary colours and dark designer furniture, the play of light between spots and natural light, everything is done to enable the photographer to find his or her perfect setting. As a showroom or shooting space or as the venue for private events, Les Theatres allows you to free your creative side.
Your partners
Our common spaces and rooms are at your disposal throughout the time of your photo shoot. Our team is trained in this type of service and will provide you with all the facilities you require to organise your event. You can contact us to discuss the hotel's possibilities as a set and the services we offer. We can, of course, also provide accommodation for your team as well as relaxing areas like our hammam and Honesty Bar.
Les Theatres Hotel allows you to dream and we're delighted to share our establishment with you. You can enjoy the exceptional setting and original and stylish décor at the time of your shoot or during private events.
******
---
Hotel les Théâtres, a 4-star boutique hotel in the heart of Paris