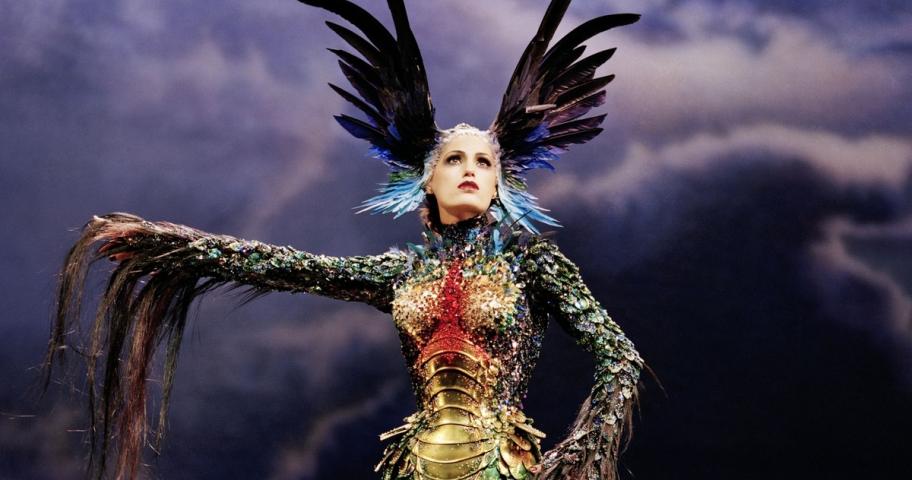 Thierry Mugler, Couturissime: encountering a complete artist
Published on 7 February 2022 in Exhibitions & Museum
Your Hotel Les Théâtres team invites you to discover an astonishing exhibition which comes to us from the Montreal Museum of Fine Arts, and which has been on display since September 2021 at the Musée des Arts Décoratifs, Paris. Running September until April 24th, 2022, and entitled Thierry Mugler, Couturissim, it retraces the career of this genius jack-of-all-trades who enlivened various fields of creativity over the last fifty years...
An extraordinary journey
A professional classical dancer, Thierry Mugler pursued parallel studies at the Ecole Supérieure des Arts Décoratifs. Branching out into designing clothes, he developed his distinctive style and began to work for famous fashion houses. On the strength of his success, he then reinvented himself as a photographer, director, and designer of stage costumes for such notables as Mylène Farmer, David Bowie and Beyoncé... all with as much personality and success as ever. He also made his mark in perfumes. The exhibition Couturissime succeeds in taking the visitor on a thematic journey that summarises and evokes the multifaceted creativity of this designer.
An exciting thematic approach
Abandoning the chronological approach, Couturissime swims in the major currents that underpinned the creativity of Thierry Mugler. Part of the exhibition is, for example, devoted to the fantastic bestiary of the designer in which women were transformed into mermaids, insects, and crocodiles with the use of feathers and scales, antennae and imaginative silhouettes. In addition, a workshop for children revisits this bestiary and allows them to imagine their own metamorphoses. Beauty by day, beauty by night, Lab Mugler or gynoid and futuristic couture are some of the other equally captivating themes.
Thierry Mugler, Couturissime does not restrict its appeal to fans of the designer, and everyone will find something of interest. Discovering the many facets of the Mugler genius, plunging into his aesthetic and intellectual universe, seeing how he subverted the various codes of his times to make his artistic statements, you will be fascinated as you encounter this extraordinary personality.
******
More information:
Photo credit: © Patrice Stable
---
Hotel les Théâtres, a 4-star boutique hotel in the heart of Paris