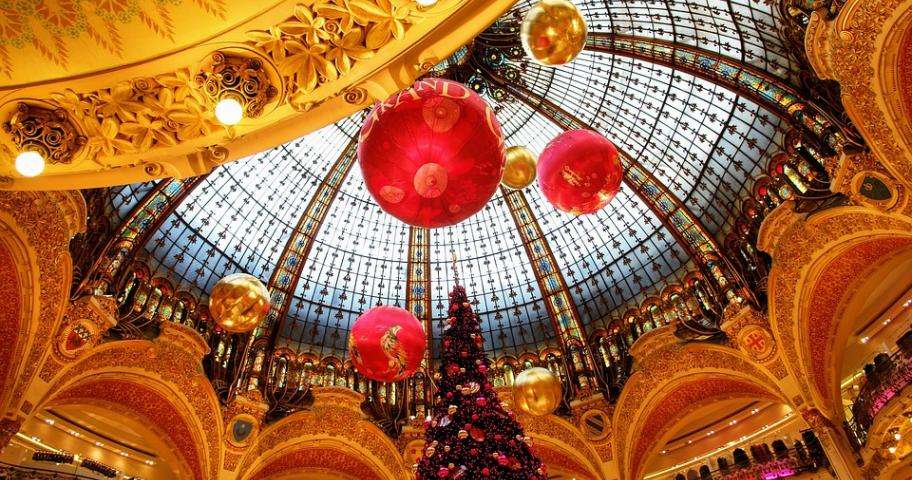 The timeless atmosphere of the Paris Christmas markets
Published on 10 November 2017 in Fairs &Trade shows
The end of year celebration is almost upon us and the season brings a host of unique pleasures like gastronomic treats, special shared moments and strolls in the illuminated streets. Paris is truly magical this time of year and its treasures are sure to seduce you. Christmasmarkets should be high on your list of things to do and the LesTheatres team has selected some of the most exceptional.
The magic of Alsace – just a few steps away
Fragrances of cinnamon and mulled wine, oranges and cloves, an Alsatian Christmas has a special flavour inspired by childhood and tradition. You'll find these charms at the Gare de l'Est, just a few minutes' walk from your room at Les Theatre Hotel. Discover the riches of Alsatian gastronomy, from small marzipan cupcakes or pretzels to regional treasures like foie gras and fine wines. Add beautiful table linen and traditional Christmas decorations to complete your Christmas shopping.
Places full of charm
The Notre-Dame Christmas market at the foot of the cathedral where the oldest tree in the capital flourishes in the Viviani square is also just a few minutes from your hotel. Many craftsmen come to show off their best work and you'll get thousands of ideas for gifts among the jewellery, ironwork, leather and table decorations. For a market village atmosphere, head for the place des Abbesses and the artists district in the heart of Montmartre. A friendly ambience is guaranteed, and you'll enjoy the sense of conviviality as you share a glass of mulled wine and roasted chestnuts. It's the ideal place to immerse yourself in the festive Christmas atmosphere with your loved ones.
Complete your Parisian holiday itinerary with visits to the authentic Christmas markets! They offer a warm and friendly interlude and a unique blend of tradition and craftsmanship.