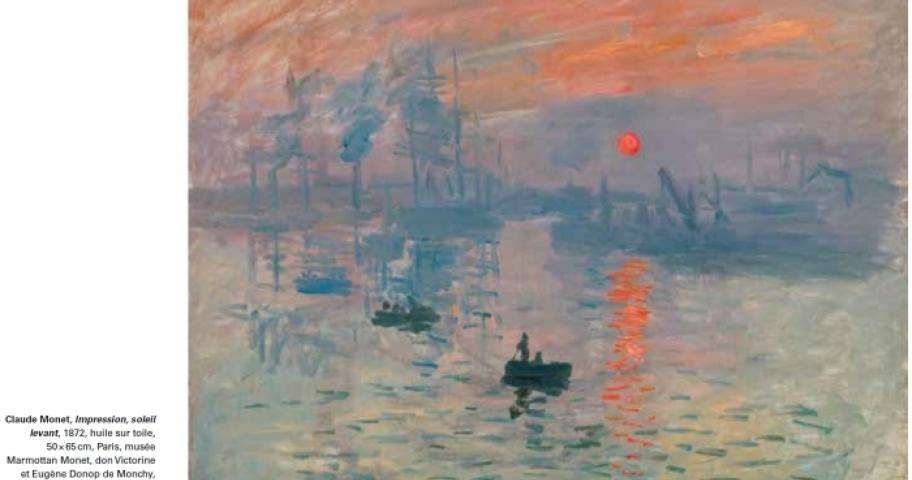 The Sun Rises on a revealing new Monet Exhibition
Published on 3 November 2014 in Exhibitions & Museum
A new Monet exhibition tells the fascinating story of the artist's masterpiece 'Impression, Soleil Levant' (Impression Sunrise) at the Musée Marmottan Monet, until January 18th, 2015. Using topographical, astronomical and meteorological data and much painstaking research, the secrets behind this key work of the Impressionist movement have been revealed.
Creating an Impression; Monet's groundbreaking Masterpiece
Claude Monet's 'Impression, Soleil Levant', a painting of the harbor at Le Havre, is the work that gave its name to the Impressionist Movement. Although paintings embodying Impressionist concepts and techniques had been created prior to this 1872 work, this was the one that prompted the art critic Louis Leroy to coin the term.
Since it was first exhibited to the public in 1874 'Impression, Soleil Levant' has become shrouded in mystery. Doubts were cast as to its year of origin and even whether it depicted a sunrise or a sunset.
Recent researches by French and American teams have sought to clarify the matter once and for all. Using the position of the sun as shown in the painting, along with the sea level and tidal conditions, the view from Claude Monet's hotel window and even the wind direction as depicted by rising smoke depicted in the scene, experts have determined the exact time and place when 'Impression, Soleil Levant' was created.
This is the subject of the new temporary exhibition at the Musée Marmottan Monet. The photographs, documents and other data used by the researchers have been assembled to tell the entire story of the making of a masterpiece, allowing the time of the birth of Impressionism to be known almost to the minute.
******
Impression soleil levant: Current Exhibition until January 18th, 2015
Musée Marmottan-Monet, 2, rue Louis-Boilly, Paris 16e
Tel.: 0033 (0)1 44 96 50 33
Metro: La Muette, line 9
~oOo~
Picture copyright holder : Claude Monet, Impression, soleil levant (Impression Sunrise), 1872, oil paints on canvas, 50×65cm, Paris, Marmottan Monet museum, gift Victorine et Eugène Donop de Monchy, 1940 © Christian Baraja
---
Hotel Les Théâtres, an elegant 4* hotel in the heart of Paris