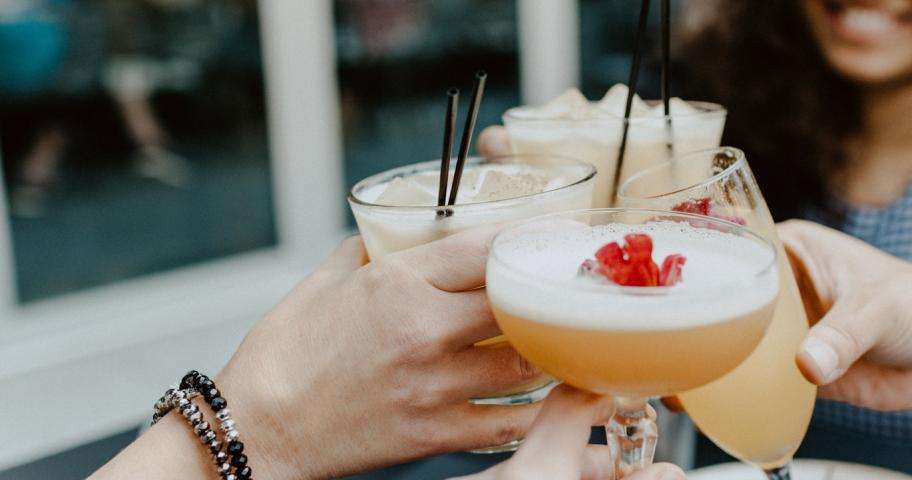 The sky's the limit with our selection of rooftops!
Published on 5 August 2019 in Visit Paris
Paris lives outside in summer. If you want to get away from the hubbub and heat of the street and take to the heights, head for a rooftop terrace. You can admire the view, take the air, have a drink; there's something up there for everyone. Here's a selection of our favourites...
Our favourite friendly rooftops
Looking for greenery, a cosy place to drink coffee or sip a cocktail? Head to the Jardin Suspendu (Hanging Garden)! For the second year, the Passage Enchanté agency has turned an unused car park into a magical place. This vast space, overlooking the streets, offers a dedicated food court, three bars that host live DJ sets and a multitude of nooks and crannies where you can find a comfortable spot. Then, when you're ready for a change of view, head to one of the two Perchoir rooftops situated in the 11th arrondissement and in the Marais. There you'll find a trendy ambiance and inspiring views of glorious Parisian sunsets.
Contemporary Paris
The Montparnasse Tower has its detractors, but all tend to be awed into silence by the stunning panorama seen from the soaring height of its 56th floor. This vast space overlooking Paris and offering a breathtaking view of the nearby Eiffel Tower is shared between an outdoor terrace and an observatory. A champagne bar and a coffee shop complete the inviting scene. Want to see the cutting edge of Parisian architecture? Go to the Grande Arche de la Defense. Amidst Parisian skyscrapers created by contemporary architects, you'll have a unique view of all the monuments of the capital but also the works of art that embellish the gigantic Parvis de la Defense.
Rooftops are very trendy in Paris right now. You should take advantage. Our Hotel Les Théâtres team are delighted to share their favourite places and show you the romantic, festive, bucolic or gourmet rooftop of your dreams...
******
More information:
- Jardin Suspendu
- Perchoir
- Tour Montparnasse
- Jardin Défendu
---
Hotel les Théâtres, a 4-star boutique hotel in the heart of Paris