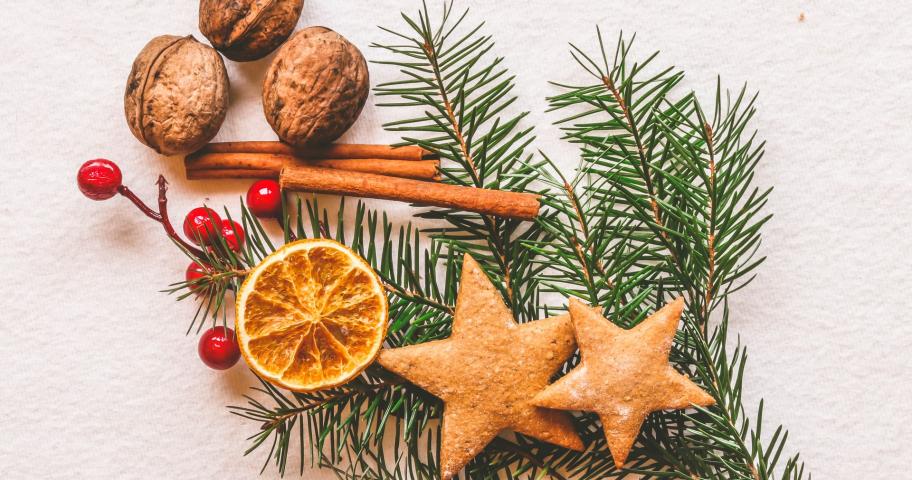 The magic of an Alsace Christmas in the heart of Paris
Published on 10 November 2021 in Visit Paris
While all the French regions have their own festive traditions, an Alsace Christmas holds a special place. Painstakingly prepared decorations, a wealth of gourmet recipes laced with spices, little biscuits with shapes reminiscent of Yuletide themes… It all adds up to a wonderfully festive feel. Come and find all this amidst a warm and festive atmosphere in the heart of Paris.
A walk in the heart of Alsace while staying in Paris
From your Hotel Les Théâtres it will take you less than fifteen minutes on foot to reach the forecourt of the Gare de l'Est railway hub, which hosts the Marché de Noël Alsacien (Alsace Christmas Market) from December 1st to 17th, 2021. You will be guided there by irresistible aromas and as you step among the small decorated wooden chalets of the market you will immediately become immersed in the ambiance. All you have to do is choose from all the dishes and specialties on offer.
All the flavours of the East
Alsace can be savoured in myriad ways. Charcuterie lovers will delight in the different kinds of sausages, while the most gourmet-oriented can taste some real sauerkraut. Don't miss the assortments of pretzels, gingerbread and bredeles, those famous little traditional Alsace shortbread biscuits baked in the shape of a tree or a snowman. You might also want to pick up a particularly tasty farmhouse munster for your party cheese board. Accompanied by a hot chocolate or a glass of mulled wine, you can taste these dishes on the spot or shop for your Christmas table and take home a little of the Christmas spirit of the East ...
A few minutes' walk from your Hotel Les Théâtres, the Marché de Noël Alsacien is one of the favourite Christmas markets of Parisians and Ile-de-France residents. Warm, with a distinct identity, it offers a timeless festive atmosphere. Don't miss it!
******
---
Hotel les Théâtres, a 4-star boutique hotel in the heart of Paris