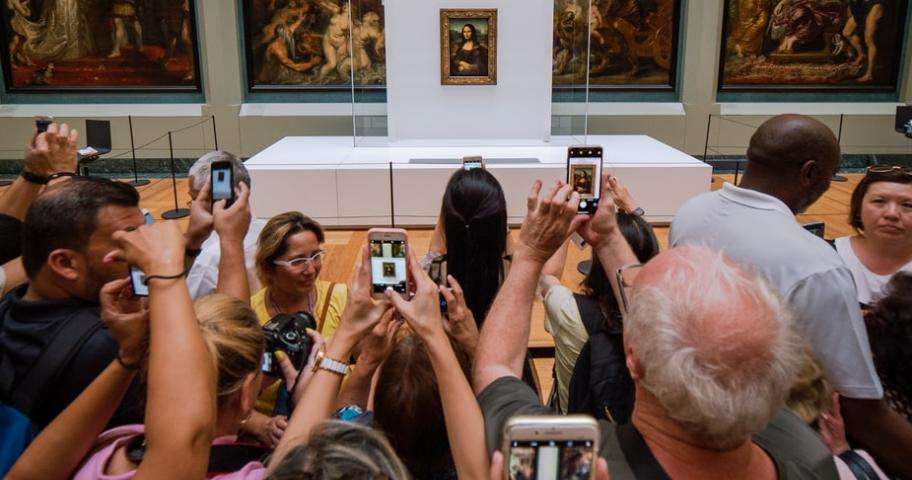 The Leonardo da Vinci exhibition at the Louvre; the event of the autumn
Published on 15 October 2019 in Exhibitions & Museum
Everything about Leonardo da Vinci fascinates, surprises and intrigues us. He and his work are so much part of our culture that we think we know him well. Yet, the superb exhibition devoted to this giant of the Renaissance presented by the Louvre from October 24th, 2019 to February 24th, 2020 reveals hidden depths. Your Hotel Les Théâtres team gives it their highest recommendation!
Leonardo da Vinci at the Louvre; exhibition excellence
The Louvre holds more works by Leonardo da Vinci than any other museum. In addition to the Mona Lisa and the Virgin of the Rocks, there are three other paintings and 22 drawings in its collection. For the past 10 years, teams of specialists have been working on analysing and restoring these items for this exhibition marking the 500th anniversary of the death of the Italian genius. The Louvre has also drawn on the collections of other museums around the world and the result is the greatest exhibition of Leonardo da Vinci documents, paintings and drawings ever mounted. Don't miss this once in a lifetime opportunity!
Leonardo and painting
The aim of this exhibition is to show how much painting was at the heart of the great polymath's need to understand the world around him. His studies of anatomy and science, his drawings, his acquisition of knowledge were for him a means of perfecting his style and his representation of man and nature in his paintings. A true 'science of painting' as he called it. The result is an exciting journey through the life and work of Leonardo da Vinci.
An exceptional exhibition requires exceptional organisation! Your Hotel Les Théâtres team advises you to book your tickets to the Louvre as soon as possible, as admission to the exhibition will only be available by reservation and places are limited. We're waiting to hear your impressions of this epic exhibition event.
******
More information:
---
Hotel les Théâtres, a 4-star boutique hotel in the heart of Paris