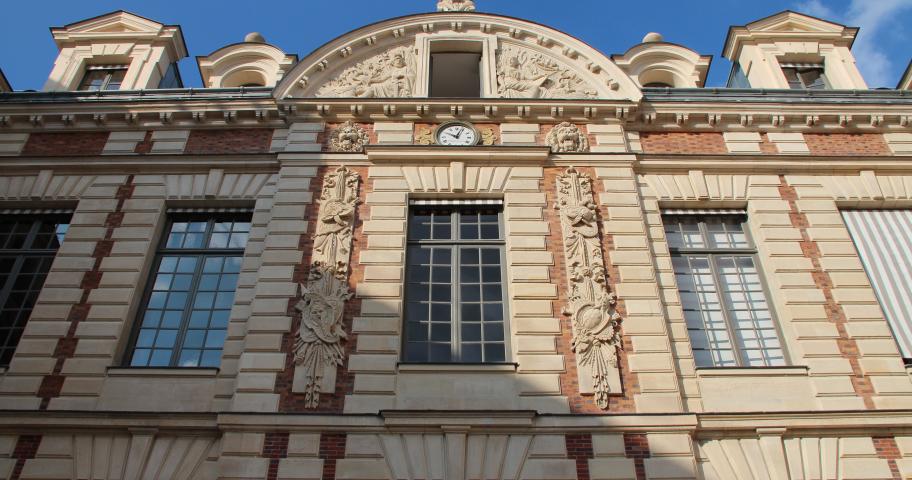 The historic site of the National Library of France reopens to the public
Published on 1 November 2022 in Visit Paris
Following 12 years of extensive renovation work, the historic site of the country's national library, the Bibliothèque Nationale de France (BnF), has at last reopened its doors. Now you can go there to read a graphic novel, listen to sound archives, consult periodicals and visit the museum. Discover it during your stay at the Hotel Les Théâtres…
An exceptional place
The Palais de Mazarin was built in the first half of the 17th century. From 1721, it became the royal library, and its collection grew even larger following the French Revolution. A visit to the BnF Richelieu is first and foremost a discovery of this magnificent place. The Galerie Mazarin, which houses part of the collections of the Musée de la BnF, is a rare example of Baroque architecture. The Salle Ovale, the large reading room also called the 'Paradis Ovale' is topped by a glass ceiling some twenty metres high, a technically impressive masterpiece dating from the late 19th century.
Make the most of the BnF Richelieu
The objective of this new version of the Richelieu site is to open up this place of reading and culture to as many people as possible. Thus, the Salle Ovale, the large reading room, offers more than 20,000 self-service books as well as devices for listening to audio documents. To read a newspaper, a comic strip or a classic novel, sit down and relax in these spaces steeped in history. You can continue your visit by exploring the Musée de la BnF, where you can admire unique works, paintings, and old maps as well as original manuscripts such as that of The Hunchback of Notre-Dame by Victor Hugo himself...
Some 300 years of culture await you at the BnF Richelieu in the heart of Paris. Make the most of it; it's only a fifteen-minute walk from the Hôtel Les Théâtres!
******
Photo: frdric
---
Hotel les Théâtres, a 4-star boutique hotel in the heart of Paris