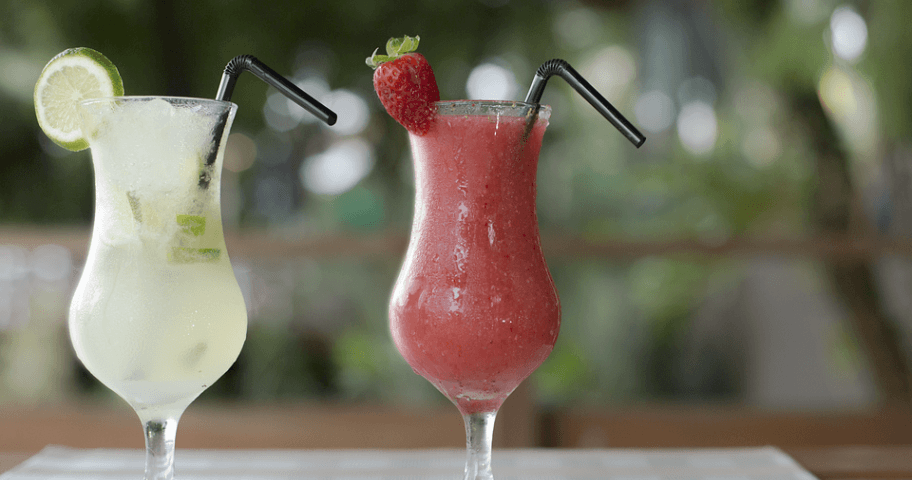 The best places to drink a cocktail
Published on 23 July 2017 in Entertainment
During your Parisian weekend break at the Hotel Les Théâtres, might we suggest some of the best places in the area to enjoy delicious cocktails in a welcoming, contemporary setting? Mojito or cosmopolitan? You choose!

The Little Red Door
From its decidedly chic and Parisian location, this trendy New York-style bar will transport you to the heart of Manhattan. Sample classic drinks or try exciting new concoctions.
The Night Flight
A stop in this cosy bar is a must during your evening outings. You'll love its stylish decor and peaceful and intimate atmosphere as much as the friendly waiters and affordable and well-balanced menu.
The Bluebird
Gin lovers are certain of finding their favourite tipple in this brand-new bar. Choose from a selection of more than 30 different gins and other liqueurs and spirits and enjoy an exceptional cocktail in a "50s California" atmosphere.
The Rooftop Communion
With a breath-taking view and 3 musical spaces, this is the most famous rooftop bar in Paris. Go there to sip classic drinks as you enjoy magnificent panoramic views from the top of the building.
The Gravity Bar
Great music and drinks based on good, well-chosen ingredients are the focus of this connoisseur's bar with a Scandinavian feel. Relax in this thoughtfully decorated space and discover the unique ingredients of yesteryear in a special tasting devised by its talented mixologists.
The Candelaria
Your invitation to escape the bustle of the city, this double-sided bistro offers typical Mexican cuisine and a range of unusual mixed drinks. Try an agave based drink to accompany a tasty meal of spicy tacos.
Hotel Les Theatres
98 Rue de Cléry, 75002 Paris
01 44 82 50 82