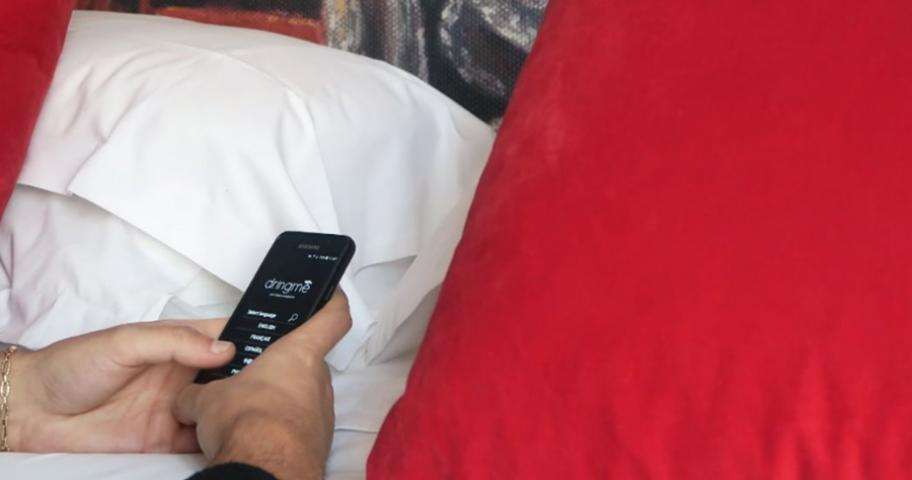 See the capital like a Parisian with the Dring Me service
Published on 10 April 2018 in Hotel Les Théâtres News
Forget the endless search for the right routes around the capital and say goodbye to the numerous guides you read looking for the right landmark to visit. Don't bother queuing to buy tickets and forget returning to the hotel every five minutes to ask our team. Your hotel Les Theatres, presents the Dring Me service!

The Dring Me service in a few words
Dring Me is primarily a mobile phone. You save on roaming costs while enjoying an unlimited 4G network and great deals on mobile calls within Europe, Canada and the United States. However, Dring Me is so much more; day and night, it allows you to remain connected to the Les Theatres team and acts as your personal concierge service. Make your stay in Paris as carefree as it should be with Dring Me.
Discover Paris
Find museum schedules or cut-off dates for exhibitions, purchase tickets for a play or a cabaret show, or create an original itinerary for your discovery of various Parisian neighbourhoods. DringMe can do it. There's no need to consult your traditional paper guidebook, just enjoy the charms and attractions of the capital at your own pace. Plus, DringMe also allows you to schedule your airport and train station transfers in Paris with the minimum of stress. Organise your time as you wish and enjoy independence by night or day with Dring Me.
Hotel Les Theatres offers its concierge service a fresh start with Dring Me. Save time and plan every aspect of your stay, from transfers to restaurant bookings, from museum visits to international calls with your internet connection!