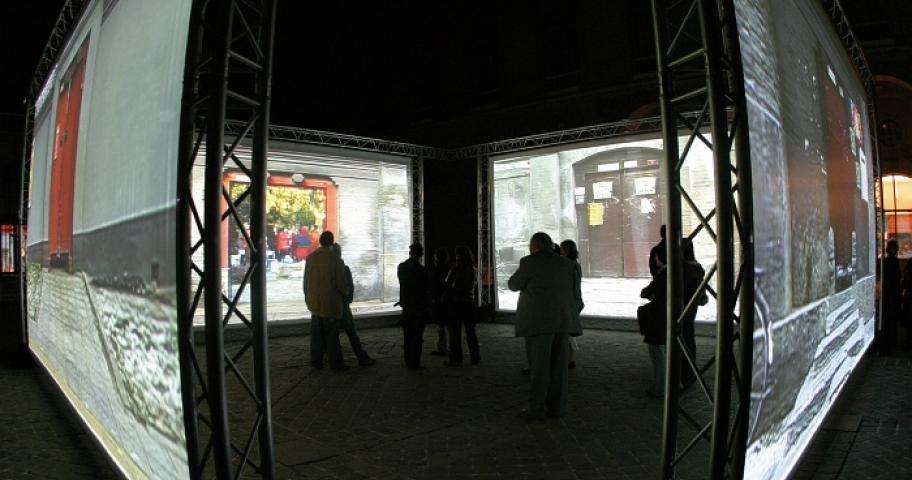 See how much fun You can have on a Sleepless Night in Paris
Published on 4 September 2014 in Entertainment
On Nuit Blanche you can stay up until the small hours to appreciate art and culture. A sleepless night has never been more fun. Translated literally as 'White Night', this is a nocturnal arts festival when the streets of Paris itself become one huge gallery and art space and multi-cultural events take place across the capital. Saturday, October 4th is the date to remember, and also bear in mind that at the Hotel Les Théâtres you can be at the centre of all the excitement.
A cultural All-Nighter and an artistic journey
Inspired by St Petersburg's White Nights Festival, the first Nuit Blanche took place in Paris in 2002. Mayor Bertrand Delanoe's administration invited the special events organiser Jean Blaise to facilitate this event and it has proved to be a spectacular success. Throughout the greater Paris region museums, monuments, private and public galleries, cinemas, parks and gardens remain open until dawn, free of charge. Some fifty artists, including thirty from outside of France, will contribute art installations and events, many on the streets, with several being seen in public for the first time. There will also be concerts and performances to enjoy.
You will be able to take a cultural hike across the capital, stopping at the various points of interest along the way. Chloé Moglia will entrance you with her astonishing blending of dance and athletic feats. The Chapuisat Brothers offer a family friendly art installation. American street artist Mark Jenkins will show his eye opening efforts, and the contemporary miniature aesthetic of Imran Qureshi will delight you.
******
Nuit Blanche (Sleepless Night) : October 4th, 2014
Detailed programme on the official website
~oOo~
Picture ' Bibliothèque Nationale de France (French National Library) ' copyright holder : Paris Tourist Office - Photographer Henri Garat - Artist Wang Gong Xin
---
Hotel Les Théâtres, an elegant 4* hotel in the heart of Paris