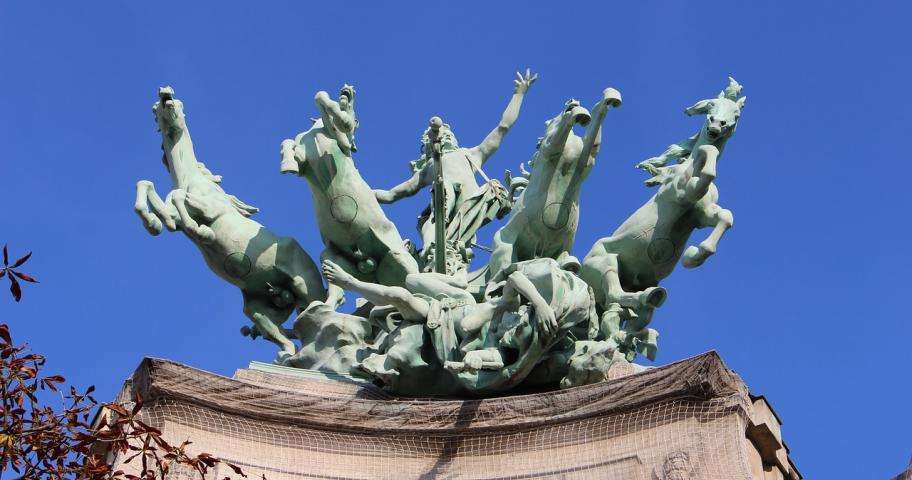 Red; the Fête de la Musique at the Grand Palais
Published on 5 May 2019 in Exhibitions & Museum
From March 30th to July 1st, 2019, an exceptional exhibition entitled Red; Art and Utopia in the Land of the Soviets will be presented at the Grand Palais. In the spirit and context of this exhibition, musical works by the great composers of the period in question will be performed in a special concert as part of the Fête de la Musique. It's only twenty minutes from your Hotel Les Théâtres.
A special event for the Fête de la Musique
Through nearly 400 works, Red evokes the distinctive phase of artistic creation that grew out of the political and social context prevalent in the time between the October Revolution and the death of Stalin. It was therefore logical to continue this theme during the annual Fête de la Musique by celebrating both the well-known and the less frequently performed musical compositions of Shostakovich, Mosolov, Prokofiev, Kabalevsky and Roslavets.
Exceptional musicians and singers
This unique concert offers the opportunity to enjoy the talents of singers from the Conservatoire de la Ville de Paris who will accompany the mezzo-soprano Yaroslava Kosina. This great moment in music will begin in the auditorium of the Grand Palais at 18:30 on June 21st. Like most of the Fête de la Musique concerts, admission will be free, but you must first download the invitation from the Grand Palais website. Hurry to be sure not to miss this special occasion!
The Fête de la Musique embraces numerous themes. By combining music and the visual arts, the Grand Palais has created a popular and original event that is accessible to both music lovers and the simply curious. And, following the concert, you can enjoy a wonderful stroll back to your Hotel Les Théâtres, discovering along the way many other musical events that will delight Paris during this magical night.
******
More information:
- Fête de la musique au Grand Palais
---
Hotel les Théâtres, a 4-star boutique hotel in the heart of Paris