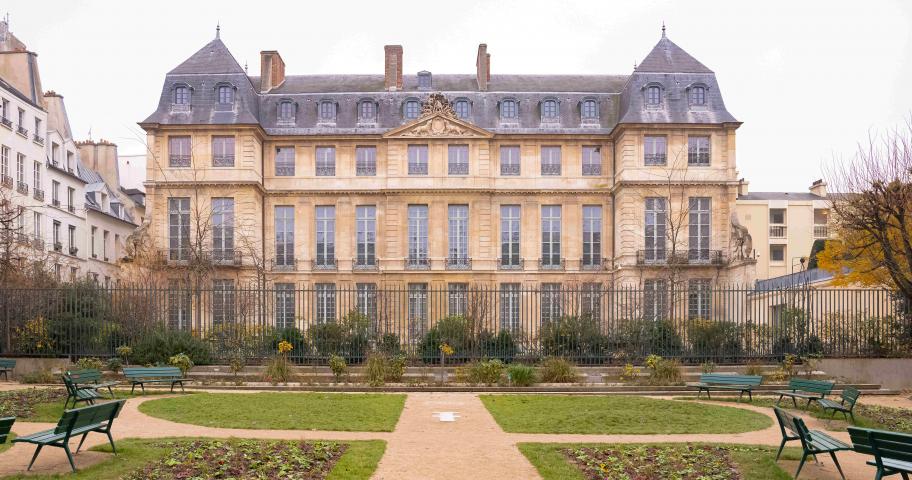 Picasso in a New Light by Paul Smith
Published on 1 March 2023 in Exhibitions & Museum
For the occasion of the fiftieth anniversary of the death of Pablo Picasso, the museum dedicated to one of the most influential artists of all time engaged the services of Sir Paul Smith, the famous British designer. Through a new display and in parallel with works by contemporary artists, Picasso Celebration: The Collection in a New Light pays a colourful tribute to the Catalan genius. Don't miss this exceptional exhibition during your stay at the Hôtel Les Théâtres!
An extraordinary place
The Musée National Picasso, about twenty minutes on foot and ten minutes by Metro from the Hôtel Les Théâtres, occupies the superb Hôtel Salé, a superb example of 17th century architecture and decor. Sensitively restored, it serves as a showcase for the Pablo Picasso collections, featuring unmissable masterpieces including Paul as Harlequin, the Portrait of Dora Maar and The Goat, lesser known works such as drawings, sculptures and archives, as well as pieces that the artist himself collected during his life. By giving carte blanche to Paul Smith to celebrate this anniversary, the institution invites us to re-read this impressive body of creativity.
Work that remains current and relevant
Thanks to the creative contribution of Paul Smith and his view of colour and movement, the creations of Pablo Picasso regain all their energy and modernity. Combining their two worlds, the Brit invites you to discover many facets of the work of the legendary creator, asks new questions, and highlights innovations and aesthetic and technical prowess. Also contributing to the commemoration are artists as varied as Guillermo Kuitca, Obi Okigbo, Mickalene Thomas and Chéri Samba, showing the existing filiations between the various creators.
From March 7th to August 27th, 2023, Picasso Celebration: The Collection in a New Light offers a vibrant and irreverent tribute, both admiring and analytical, to the work of the great Catalan artist.
******
Photo: salajean
---
Hotel les Théâtres, a 4-star boutique hotel in the heart of Paris