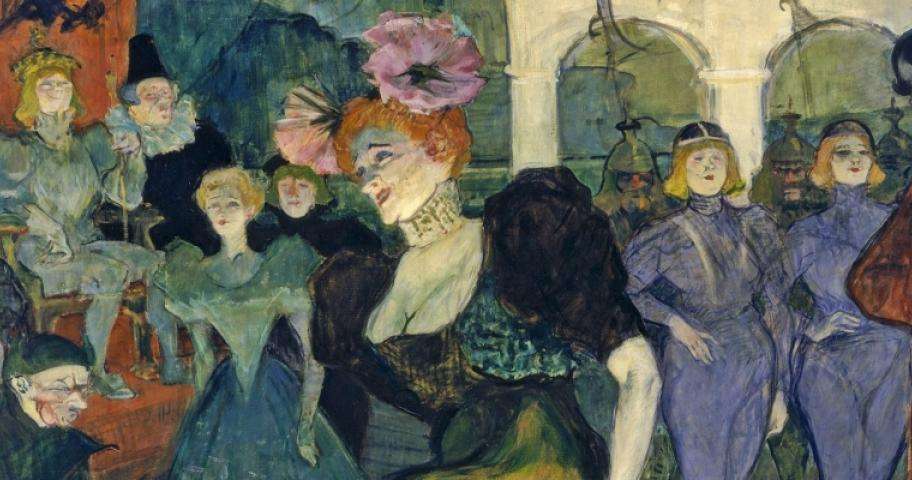 Petit Palais welcomes the Paris 1900 exhibition
Published on 9 June 2015 in Exhibitions & Museum
Enjoy a stay at Hotel Les Theatres and discover the Paris1900 exhibition at the PetitPalais until August 17th 2015. The exhibition will transport you to Paris in the year 1900, a city of entertainment, cultural and historical landmarks and mythological innovations. Relive the highlights of the French capital from the Universal Exposition at the start of the 20th century.
6 pavilions displaying over 600 works
Following the success of its recent event, the Petit Palais once more has the privilege of hosting the 1900 exhibition. You'll find yourself immersed in an architectural jewel at the heart of the Paris Museum of Fine Arts, a space that was designed to evoke the mystique and grandeur of the Belle Epoque era. White stone symbolises an unforgettable period, and is the perfect setting for this exciting exhibition. 6 pavilions present the lifestyle and luxury of an innovative age through the work of various artists featured at the Universal Exhibition. An inventive set designed to mimic the one that visitors to the Universal Exhibition in 1900 saw will take you on a journey through cinema and literature. Paintings, sculptures, objets d'art and photographs evoke the pioneering creations of Art Nouveau, including famous French painters of the time such as Renoir, Monet and Cezanne.
A unique and exceptional experience by night
The garden of the Petit Palais will be spotlit during the exhibition allowing you to experience Paris 1900 by night. Every Thursday until 22.00, night owls can live in a unique moment as they explore the capital at the centre of artistic Europe. As well as paintings, photographs and sculptures by famous artists from the early 20th century, the nocturnal exhibition will introduce you to exceptional jewellery collections, furnishings and displays. Jewellery, antique furniture and posters reflect the richness and diversity of the city as seen through the eyes of the world during the Paris Universal Exhibition. Make a note in your planner, and be among the 50 million visitors expected to enjoy the show.
Petit Palais
Avenue Winston Churchill, 75008 Paris
01 53 43 40 00
Metro Line 13 - Champs-Elysées Clémeanceau
Painting : Toulouse Lautrec
Hotel Les Théâtres, an elegant 4* hotel in the heart of Paris