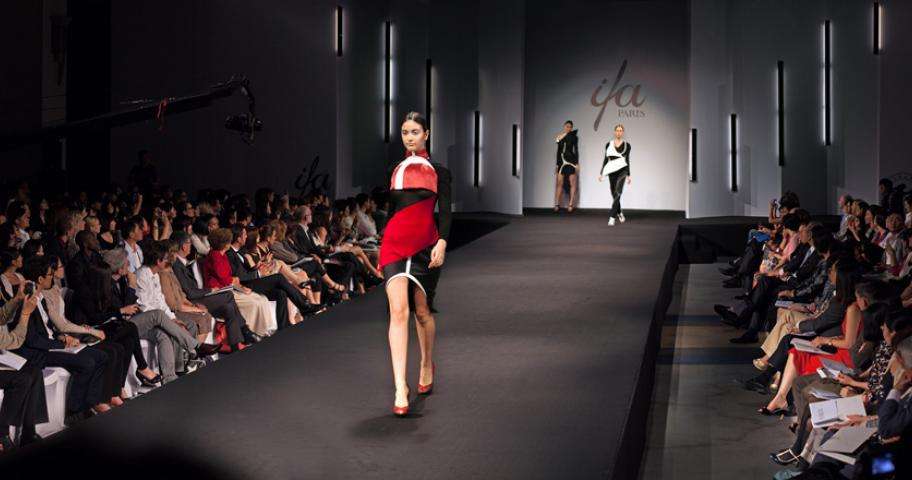 Paris, the capital of fashion!
Published on 19 January 2017 in Events
From 28th February to 8th March 2017, the fashion world will have its eyes turned towards Paris, the capital of style and elegance, as it hosts the celebrated winter Fashion Week ready-to-wear collections
Fashion week, unmissable appointments with French elegance
It's a world-famous event and all the new trends for the coming Autumn/Winter season will be unveiled. If you are lucky enough to hold a precious invitation for one of the many shows that are planned, you'll have the pleasure of seeing the latest creations from some of the world's leading designers up close. Fashion Week is one of the most important events dedicated to women's and men's ready-to-wear and it's a chance for designers and fashion professionals to initiate the trends of tomorrow. From Chanel to Galliano, from Balmain to Mugler through Agnes B., Issey Miyake, Alexis Mabille, Isabel Marant, Yohji Yamamoto and Elie Saab – all the most prestigious designers will be present. They will present their models in venues as iconic as the Grand Palais, the Center Pompidou, the Salle Wagram or the Institut du Monde Arabe, to name but a few.
While you're waiting for this great fashion event, you can also attend the Fashion Week haute couture shows that are scheduled to take place from 22nd to 26th January 2017 – they'll reveal some of the most exceptional clothing for this summer. The largest design houses will be represented on the catwalks, most of which are a closely guarded secret till the last possible moment. This week of Parisian catwalk parades closes a series of international shows that are all as exceptional as each other – New York, London and Milan. It promises to be a colourful event that you won't want to miss.
The hotel Theaters, offers you convenient and fast access to all these exciting places as well as an invitation to stroll in some of the most beautiful districts of Paris. The biggest events await just a few steps from your comfortable and elegant room – all the elements for an unforgettable