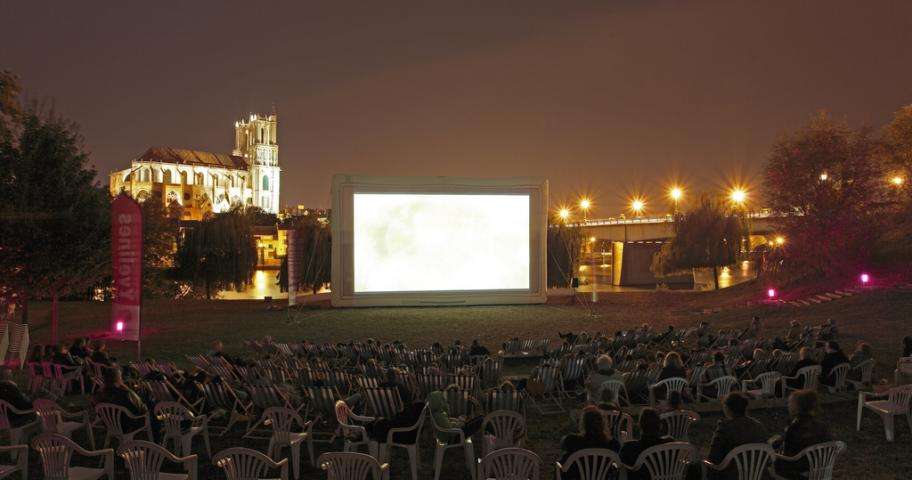 Outdoor cinema, the 7th art takes over Villette
Published on 19 July 2016 in Entertainment
Because of the events occurred in Nice, the outdoor cinema at La Villette will take place this year under the Grande Halle de La Villette.
Outdoor Cinema is about to return for its 26th consecutive year. This exciting event takes over the huge lawn at Parc de la Villette in the 19th arrondissement for a month of free screenings. The event is a must for film fans and a highlight of the Parisian summer. The convivial atmosphere adds to your outdoor film experience and you can relax on the grass under the stars with a picnic or rent one of the comfortable lawn chairs on site.
The costumes take centre stage
This year, an exciting new thread will be added to the summer programme. Following the success of "Home Cinema" in 2015, for summer 2016 the theme "dress code" pays tribute to costume and the role of costume in film. Military uniforms, superhero outfits, vintage dresses, you'll find all your favourite cinematic gems.
The costume, one of the pillars of cinema
Cinema costume is enough to transcend even the most vivid imagination. In some films, the costume and the role have become inseparable. For example, Princess Leia's crisp white muslin dress or Darth Vader, forever hidden by his rigid black armour.
Discover costume as part of your summer programme
Many screenings are inspired by this summer's theme and you'll discover a selection of original outfits ranging from the refined little dresses from Demoiselles de Rochefort when the film is screened on August 21 to military uniforms for Full Metal Jacket on August 12. See the space suits from Gravity on July 13 and you'll be delighted to see that mythical Marilyn dress from The Seven Year Itch on July 24. Through the works of great directors like Jacques Tati, Pedro Almodovar or Christopher Nolan you will get a measure of the importance of costume in the history of the 7th art.