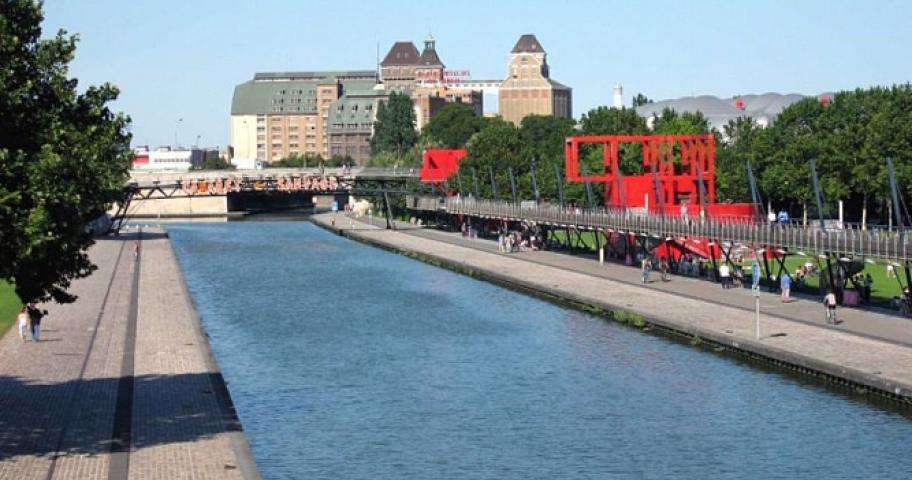 Open air cinema in La Villette - the magic of an outdoor canvas
Published on 5 July 2018 in Entertainment
Drink a glass of wine on a terrace, stroll past bookstalls, have a picnic in the Tuileries or Luxembourg Gardens, dance on a trendy rooftop – there are a thousand original ways to savour the beauty of the season in Paris. The outdoor cinema at la Villette is one of the best and it's around ten minutes by metro from Les Theatres Hotel.
La Villette open air cinema - the largest canvas in Paris
For 28 years, this fun event has delighted Parisians and visitors. The large meadow of the Villette triangle is covered with deckchairs - that can be rented on site - and blankets for spectators. Strike up conversations with other film fans or chat to your friends as you wait for the last rays of sun to vanish and the spotlight to finally come on.
A programme that's all about music
Song is the main theme this year. All the films shown will have music in common, so you'll find international films like La La Land alongside musicals like Résiste! or timeless classics like The River of no Return. The little ones won't miss out thanks to the inclusion of Disney favourite The Jungle Book. Every evening, from July 18 to August 19, the La Villette site opens at 7 pm. Broadcasts begin from 22:30 in July and 21:30 by the end of August. All films apart from The Jungle Book are presented in their original version and language.
The cinema heads outdoors to the la Villette meadow for summer. Ask the Les Theatres team to help organise your movie night and prepare that essential picnic basket!