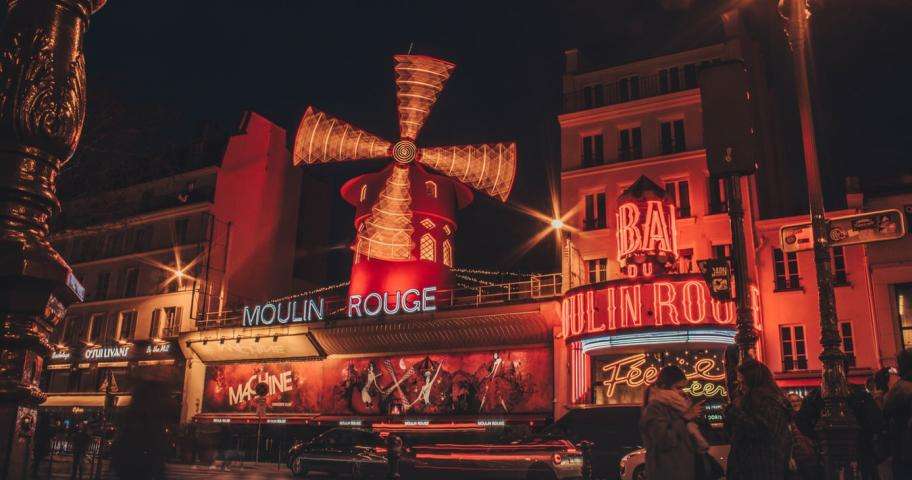 Open-air cinema at the Bar à Bulles
Published on 15 July 2019 in Events
Enjoy a magical summer holiday experience before a big screen in the open air in one of the legendary districts of Paris; Montmartre. The Bar à Bulles, a garden bar perched on the roof of the Machine du Moulin Rouge, invites you to an outdoor movie screening every Wednesday, from July 10th to September 11th. Book your seat today!
Movies beneath the stars at the Bar à Bulles
Situated on the roof of the Machine du Moulin Rouge, the Bar à Bulles is accessible via the kind of small typical Montmartre street that Jacques Prévert and Boris Vian once frequented. At the Bar à Bulles you'll discover a slightly bohemian ambiance that is so characteristic of Paris. In keeping with this spirit, the Bar à Bulles benefits from a splendid garden terrace where movies are shown during the summer months, making it a popular rendezvous for local film buffs.
An eclectic programme
The open-air film season at the Bar à Bulles of the Machine du Moulin Rouge will feature the works of various highly respected directors. Agnès Varda, Quentin Dupieux, Barbara Loden, Wes Anderson and Hou Hsiao-Hsien will each be honoured for an evening. Both cutting-edge and popular, this selection is designed to appeal to a wide range of cinematographic preferences. Of course, it also presents a great opportunity to taste the delicious homemade tapas and excellent cocktails offered by the Bar à Bulles.
Situated in the heart of Montmartre, the Bar à Bulles is a place full of personality and conviviality. Come and share the fun with the place's regulars during the outdoor cinema sessions each Wednesday and soak up the magical atmosphere when you settle down to watch a great movie screened in the shadow of the big windmill sails of the Moulin Rouge, silhouetted against the night sky of Paris.
******
More information:
---
Hotel les Théâtres, a 4-star boutique hotel in the heart of Paris