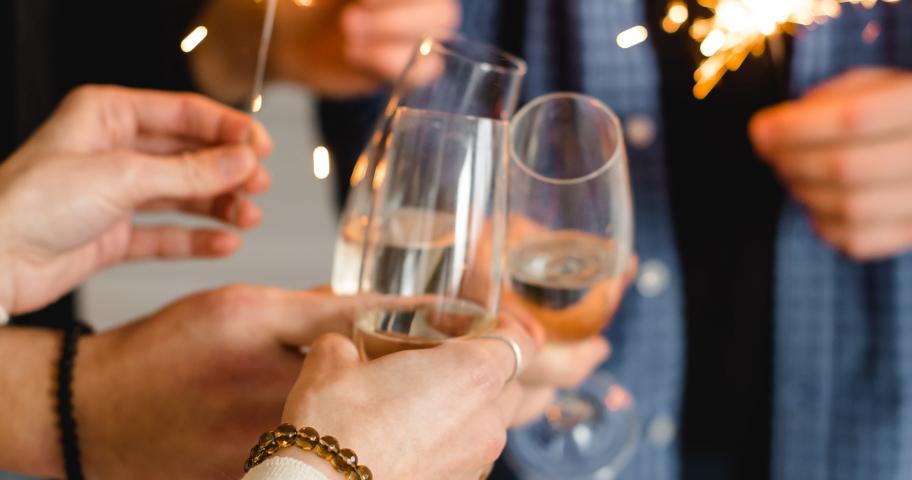 New Year in Paris
Published on 10 December 2017 in Entertainment
Paris has put on its finery and the city is ready to bring you memorable moments right through the holiday season. It's best to book in advance for NewYear'sEve to avoid disappointment and you're certain to find many glittering and sophisticated places that meet your expectations. Let the HotelLesTheatres team act as your guide!
A festive evening in the great Parisian tradition
French cancan, revues and music hall numbers, why not take the opportunity to sample one of the great Parisian traditions on the most festive night of the year? For example, you could let the Lido's Bluebell Girls accompany you into 2018 with dancing and a gourmet meal. Or, head for the Moulin Rouge, where the swaying feathers of the Féérie revue are a luxuriant backdrop to New Year's Eve. If you are looking for a more intimate setting and a modern take on the traditional French cabaret, try New Seine at the foot of the Notre Dame quays.
An evening that combines gastronomy with conviviality
Want a romantic evening? Count down the twelve strokes of midnight in a refined and relaxed atmosphere and treat your taste buds at the same time. We have two suggestions. The first place our team selected is the new Loulou restaurant in the Musée des Arts Décoratifs. The classically elegant setting of the Palais du Louvre contrasts nicely with the warmth and creativity of the decor and the cuisine of the Loulou chef. Prepare to be surprised! Our second choice is the restaurant of the Roch Hotel & Spa. Dine on classic festive dishes like scallops, lobster or fillet of beef as re-imagined by chef Rémy Bérerer to the elegant notes of a jazz band.
After a night of celebration and partying, you won't want to miss the grand parade on the Champs-Élysées. From 2.00 p.m. on January 1st, 2018 performers from all over the world take over the famous avenue to welcome in the new year with style, fanfare and razzamatazz.