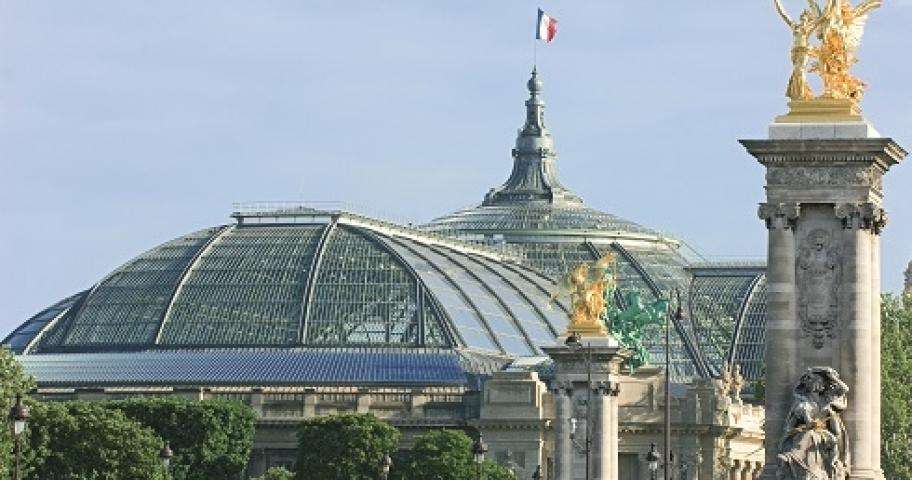 Monumenta exhibition in Paris, A monumental masterpiece
Published on 14 May 2014 in Exhibitions & Museum
Monumenta exhibition in Paris was an idea inspired by the imposing scale of the Grand Palais. Each year a major contemporary artist is asked to create an art installation of grand proportions to occupy the nave of this Beaux-Arts architectural masterpiece which was inaugurated in 1900. Anselm Kiefer took up the challenge for the first edition in 2007 and subsequent years have seen Christian Boltanski, Richard Serra, Anish Kapoor and Daniel Buren rising to the occasion. This year it's the turn of the Russian born artists Ilya and Emilia Kabakov to impress us with the grandeur of their vision.
The Strange City, creation of Ilya and Emilia Kabakov
Their creation, The Strange City, is something of a multimedia event which draws upon a variety of sources of inspiration. It brings together such disparate elements as the work of Renaissance and Romantic artists and filters them through the white heat of technology to produce a vision of a strangely compelling and uplifting metropolis. Throughout its eight distinctive areas the work holds up a mirror to the human condition and humanity's striving for the next level of existence.
You are invited to discover the wonder and imagination of The Strange City on your own or as part of a guided tour which will provide insight into the intentions of the artists Ilya and Emilia Kabakov. A more light-hearted version of this is also available for children.
Monumenta 2014: from 10 May to 22 June at the Grand Palais
Entry via Winston Churchill Avenue, Paris 8th
Telephone: 00 33 (0) 1 44 13 17 17
Hotel Les Théâtres, an elegant 4* hotel in the heart of Paris
Copyright: Grand Palais-Paris Tourist Office-Photographer-David Lefranc