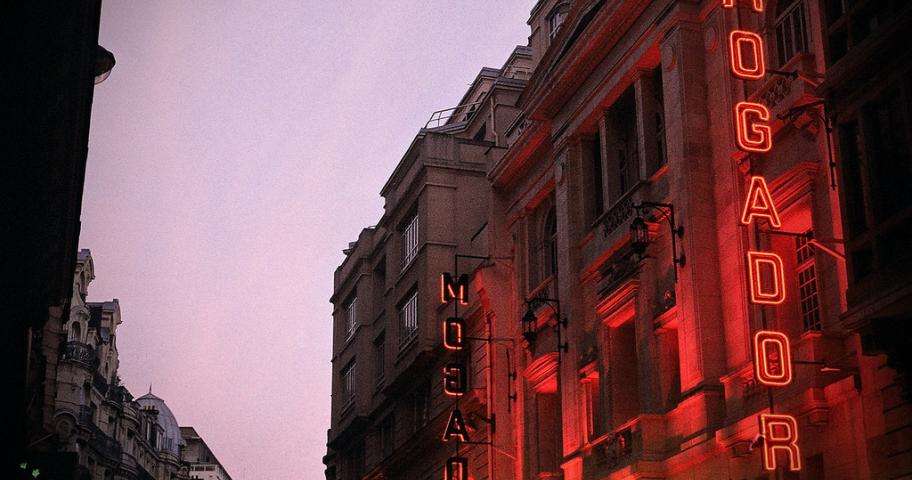 Mogador Theatre – One Hundred Years of Musical Magic
Published on 5 October 2018 in Entertainment
Les Theatres teams would love to share some of their favourite places with you, including the Mogador Theatre which is just a few steps from the hotel. Since it opened in 1919, this friendly venue has dedicated itself to the creation and presentation of musical shows. It continues to showcase great productions ranging from dramas and operettas to musicals, including this season's Chicago.
The Mogador Theatre – a place for musicals
The dazzling beauty of shows like Cadiz, Starmania, The Legend of Jimmy, Les Misérables, Notre-Dame de Paris, Cats, and Grease – it's hard to find a successful show that hasn't enjoyed a run at the prestigious Parisian venue that is the Mogador. Born of the dreams of an English financier who wanted to establish an English-style music hall in the heart of Paris, the classically decorated auditorium is the ideal showcase for shows that have enjoyed outstanding success, season after season.
The musical for winter: Chicago
Developed from a 1920s play that debuted on Broadway in the 1970s, Chicago is still a staple of the musical season. Filled with the flair and glitter of those immoral and crazy years, Chicago recounts the tale of a murder that lead to celebrity and stardom. The two main characters with dreams of rhinestones and bright lights compete for the attentions of a lawyer who is their pathway to the stars. Deliciously subversive, packed with memorable tunes, and featuring a star-studded cast, Chicago transports you to another time and place for the evening.
Discover one of the most prestigious cinemas in Paris where internationally renowned musicals follow on from one another, year after year. Book your tickets when you make your room reservations at Hotel Les Theatres – you'll only be a few minutes' walk from the Mogador Theatre!
******
For more information :
- Théâtre Mogador
- Chicago Le Musical
Photo credit : © Erica Zabowski - Flickr
---
Hotel les Théâtres, a 4-star boutique hotel in the heart of Paris