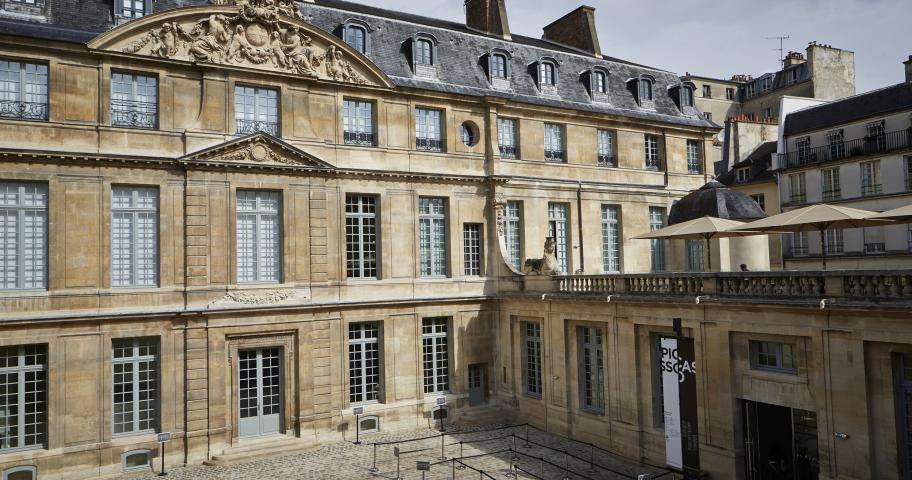 Magic Paintings; the new exhibition at the Picasso Museum
Published on 15 December 2019 in Exhibitions & Museum
The works of Pablo Picasso are spread amongst numerous museums and private collections around the world. However, in Paris where he spent a large part of his life, the Musée Picasso continues to honour the memory of this artistic genius by presenting an ongoing series of original and high-quality exhibitions. Discover the latest during your stay at the Hotel Les Théâtres. It's called Picasso: Magic Paintings.
Picasso: Magic Paintings; a very special exhibition
Until February 23rd, 2020, an exhibition devoted to a key period in the Spanish artist's career is presented by the Musée Picasso. Between 1926 and 1930, Picasso undertook a series of paintings that reflected his desire to experiment with materials and explore a deeper emotional dimension. At the end of the 1930s, the art critic Christian Zervos dubbed this group of works the 'magic paintings'. In them we find the influence of surrealism as well as that of the psychoanalytic currents pervading the artistic circles of the time. They also anticipate the power of the later masterpiece, Guernica.
An exhibition and more
The gathering in one location of a series of works that are usually distributed around the world in various private and public collections is an exciting accomplishment. But the Musée Picasso is adding to the sense of occasion with a series of events featuring artists in residence and a conference cycle. Check out the museum's website for further information about the programme of events surrounding Picasso: Magic Paintings.
A twenty-minute walk from your Hotel Les Théâtres, in the heart of this fascinating district of the Marais, the Musée Picasso is an essential place to discover. The current temporary exhibition and the display of the permanent collections make this museum a must on your Parisian itinerary.
******
More information:
Crédit photo : © Fabien Campoverde
---
Hotel les Théâtres, a 4-star boutique hotel in the heart of Paris