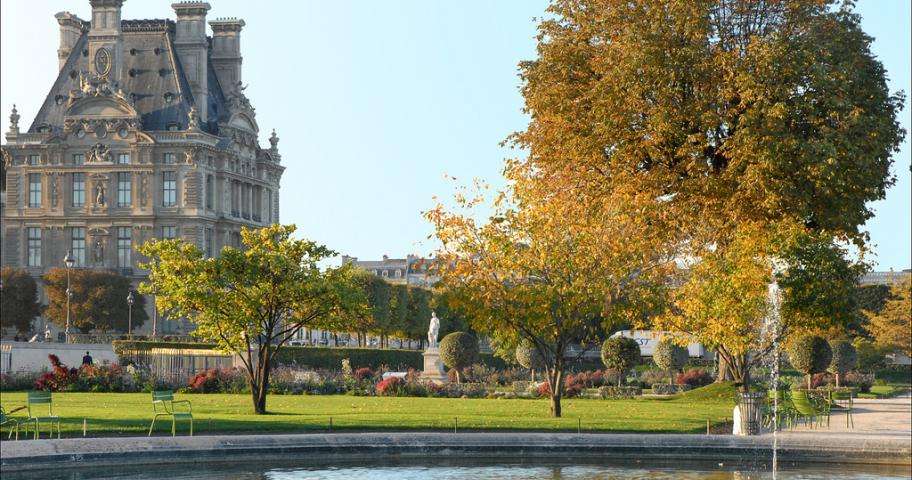 Jardins, Jardin - another side of Paris
Published on 15 May 2018 in Events
Renowned for its cuisine, its monuments, its festive atmosphere, and its cultural dynamism, Paris is rarely lauded for its green spaces. However, from May 31th to June 3rd, Jardins, Jardin at the Tuileries Garden event completely overturns the myth. In the heart of the capital and easily accessible from Hotel Les Theatres, Jardins, Jardin is an event of great beauty that combines the bucolic with the poetic.
The 30th edition of Jardins, Jardin
It is thirty years since this unique event was established. The prestigious partnership of the Tuileries Gardens and the Louvre Museum celebrates the professions of gardeners and landscapers. The best growers, florists, and landscapers design installations that illustrate their expertise and creativity. This year, the piece by Chanel centred on floral perfumes is expected to be one of the highlights. Of course, conversation and sharing, ecological commitment and a mutual respect for green spaces are the fundamental principles of the Jardins, Jardin experience.
A splendid setting
Jardins, Jardin – the French passion for horticulture and garden design has been passed down through the generations and there couldn't be a better example than the Tuileries. Designed by Le Nôtre, adorned with statues by Rodin, Giacometti and Maillol, and blessed with superb views that stretch from the Louvre to the Place de la Concorde, the Jardin des Tuileries is the quintessential French garden. This exceptional event is your chance to rediscover gardens and to share your passion with professional florists and growers. Doors are open from 10.00 a.m. until 7.00 p.m. from May 31 to June 3 and tickets are already available online.
During your stay at the Hotel Les Theaters, treat yourself to a tranquil break amid beautiful and original floral creations before returning to the very urban atmosphere of Paris!