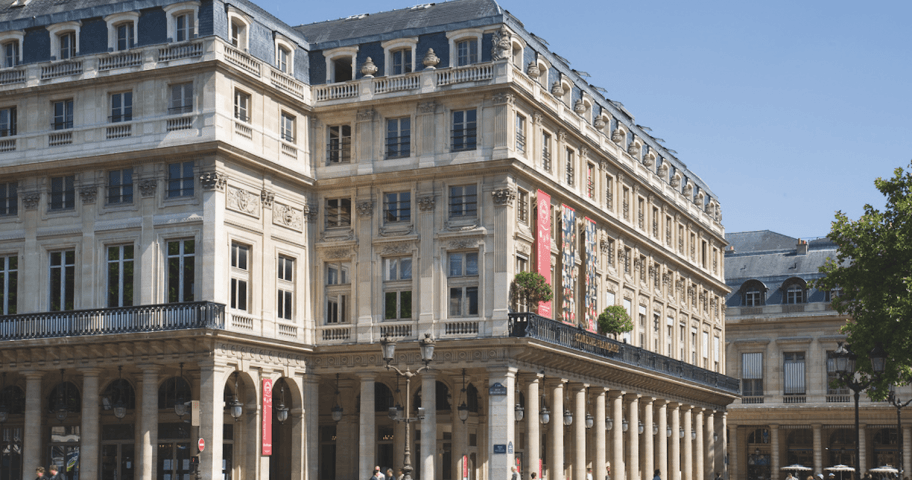 Introducing legendary theatre, the Comédie Française
Published on 5 March 2020 in Entertainment
For us at the Hotel Les Théâtres, the stage, the crimson velvet curtains and the joys of live performance are a real passion. That's why it's simply impossible for us not to tell you about the most famous theatre in Paris, the Comédie Française.
The Comédie Française; the House of Molière
Founded by decree of Louis XIV to compete with the Italian domination of the Parisian stage, the Comédie Française was often referred to as the House of Molière in tribute to the great playwright, actor and poet who is considered the patron of French actors. The theatre's original troupe was largely comprised of Molière's original actors, with whom he produced many of his pieces before being taken fatally ill during a performance of his comedy, The Imaginary Invalid. Over the centuries, works by the greatest authors and playwrights have been presented at the Comédie Française, creating an exceptional repertoire on which the troupe still draws to delight the public.
A theatre with a soul
The Comédie Française quickly found a home in the magnificent Palais Royal. When you visit, you can take the opportunity to go on a guided tours that allows access to places usually closed to the public. Going behind the scenes of the famous institution is simply fascinating, but please remember to book in advance. The greatest actors perform there in works by writers as varied as Andersen, Brecht, Shakespeare, Euripides, Feydeau and, of course, the essential Molière.
This theatre has a soul, as befits the main venue of the oldest active theatre company in the world. Go along and soak up the spirit of the place and its centuries-old traditions! A performance at the Comédie Française is a guarantee of exceptional quality. From contemporary comedy to ancient tragedy, there is sure to be a production to your liking! And once the curtain has fallen, you can return happily to the comfort of your room at the Hôtel Les Théâtres.
******
More information:
Photo : Comédie Française © Paris Tourist Office - Photographe Jacques Lebar
---
Hotel les Théâtres, a 4-star boutique hotel in the heart of Paris