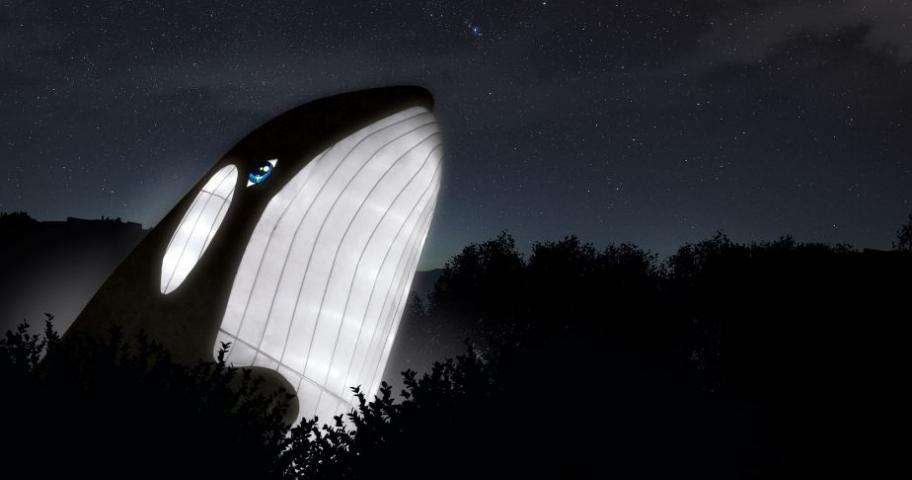 Illuminated Ocean: The Christmas lights of the Jardin des Plantes
Published on 5 November 2019 in Events
The Jardin des Plantes continues to come up with great ideas and attractions. Following on from the reorganisation of the menagerie and the spectacular renovation of the Grand Gallery of Evolution, it's time for these year's Christmas lights, a recently established but already eagerly anticipated annual event. This year, you'll be charmed and amazed by an Illuminated Ocean...
A fantastic dive into an Illuminated Ocean
For Christmas 2018, the Jardin des Plantes offered us the breathtaking spectacle of Illuminated Species. This magnificent Christmas lights attraction drew some 370,000 visitors to be dazzled by those enlightened animals. This year promises the same level of wonder with an Illuminated Ocean. Once again, the paths of the Jardin des Plantes will be invaded by monumental illuminated structures, but this time the theme will be the wonders of life in our world's oceans. Come along and be immersed…
A dazzlingly enlightening presentation
Imagine about fifty monumental structures, measuring up to 10 metres high and up to 30 metres long, including a whale leaping from the waves towards the stars and an astonishing glowing octopus reminiscent of the tales of Jules Verne. Imagine these and you'll have just a glimpse of Illuminated Ocean, this year's Christmas illuminations in the Jardin des Plantes. This setting will enchant both children and adults and offer an unusual and magical evening's stroll. You can now book your tickets online for this spectacle which will take place every day from 18:00 to 21:30 from November 18th to January 19th. It's also an opportunity to enjoy the permanent exhibitions of the Jardin des Plantes as well as the exciting temporary exhibition; Ocean: Diving into the Unknown.
During your winter stay at the Hotel Les Théâtres, rush to the Jardin des Plantes for a walk amidst illuminated magic, a vibrant tribute to the beauty of nature and a completely new take on Christmas illuminations!
******
More information:
- Museum National d'Histoire Naturelle
Crédit photo : Océan en voie d'illumination © MNHN
---
Hotel les Théâtres, a 4-star boutique hotel in the heart of Paris