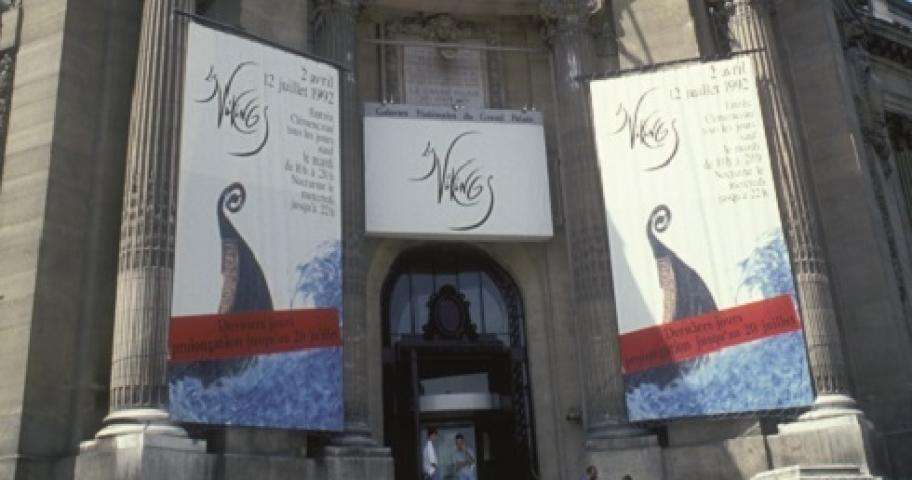 Hotel Les Théâtres News, views and recommendations
Published on 18 May 2014 in News of the month
Hotel Les Théâtres News is our way of letting you know what's happening in Paris, along with our recommendations for events and exhibitions you should not miss.
Entertainment, Fashion and art in Paris
Paris is known for many things, but three aspects of Parisian life that readily spring to mind are entertainment, fashion and art, hence our recommendations for this month. Cabaret culture evolved in Paris during the Belle Epoque. Originally cabarets were informal salons where creative types could get together over drinks and discuss issues of the day. Among those who gathered were musicians, who could not resist performing, until eventually music and dance became an integral part of the scene. A visit to the Lido will allow you to see how this entertainment still compels today. It was back in the days of the court of the Sun King, Louis XIV, that France became inextricably associated with fashion and style, and this country was the first to turn fashion into an industry. In the 60s, Yves Saint Laurent's prêt à porter concepts allowed fashion to be made available to all. Today, Paris has few rivals. Perhaps New York, London and Milan come close, but our city still leads the way, as Paris Fashion Weeks show. For centuries Paris has attracted artists from around the world, seeking inspiration in a city where the artistic temperament was encouraged and where the Romantics flourished and the Impressionism, Expressionism, Fauvism and Cubism movements sprang into life. Paris is truly a City of Art, as the Monumenta exhibition demonstrates.
Cabaret Show In Paris at the world famous Lido
When it comes to an evening of dinner followed by a glamorous cabaret, there's nowhere in the world that does it with more sophistication, style and sheer élan than Paris. The Lido has been a leading venue for this form of entertainment since 1946 and they have polished their revues to gleaming perfection. Since 2003 the Lido has presented their Revue Bonheur, a charming story of a woman's search for happiness, told through a series of spectacular theatrical set pieces featuring the renowned Bluebell Girls and Lido Boy Dancers. You will be enchanted.
Paris Fashion Weeks 2014, See what's hot for coming seasons
When it comes to fashion, Paris leads the way as ever. The world's greatest fashion designers have Paris Fashion Weeks dates marked on their calendars, and if you are an industry professional or have an interest in what will be trending in the coming seasons, so should you. Major shows organised by the Fédération Française de la Couture to look out for in 2014 are Mode Masculine, Haute Couture and Prêt à Porter. Mens' clothing, high fashion and ready to wear; there's something for everyone who seeks to be bang on trend awaiting in Paris.
Monumenta Exhibition In Paris, A monumental masterpiece
For the 6th edition of Monumenta, you are invited to visit The Strange City and wander its architecture of awe. Monumenta is a regular event that takes place in the Grand Palais; that wonderful building created for the 1900 Universal Exposition. The nave of the Grand Palais is huge, so what better way to fill it than with a monumental work of art? This year Ilya and Emilia Kabakov have risen to the challenge magnificently. They have created The Strange City, a multimedia art installation which defies description, suffice it to say that it will change the way you view mankind and cities.
Hotel Les Théâtres, an elegant 4* hotel in the heart of Paris
Copyright: Grand Palais-Paris Tourist Office-Photographer-Claire Pignol