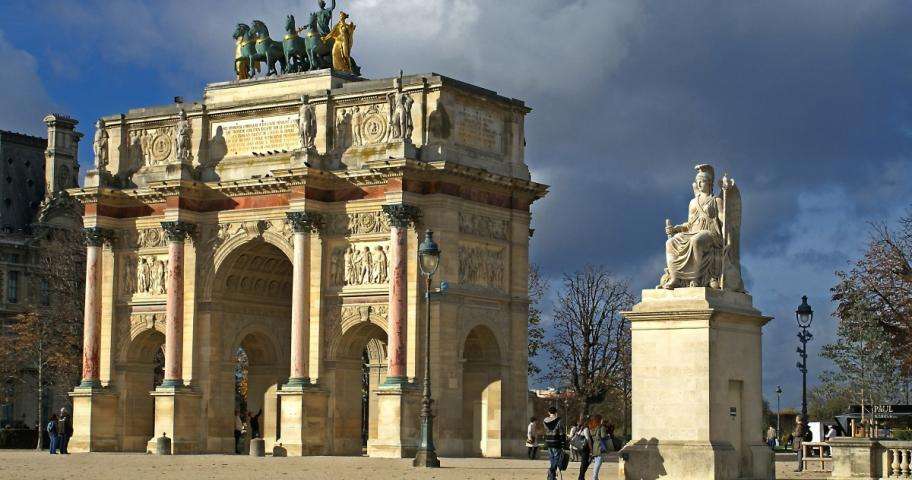 Heritage Days in Paris - Hotel Les Théatres
Published on 5 September 2018 in Events
Heritage Days has been a highlight of September for the past 35 years. Why not pack your bags and head for Les Theatres Hotel on 15 and 16 September to take advantage of an outstanding cultural event right in the heart of Paris?
Heritage Days: an embarrassment of choices!
17,000 sites will open their doors and 26,000 events are planned for two days dedicated to heritage in all its forms. In Paris alone, dozens of monuments and cultural sites take an original approach to the event with free access and special themes, workshops and guided tours. Alongside the classic palaces and seats of power such as the Senate, the National Assembly and the Palais de Elysées, you'll discover unique places like the old Monts-de-Piéte where the 19th century adage "to my aunt! originated. Alternatively, you might delve into Parisian history with a behind the scenes look at the famous Crazy Horse Cabaret or the Gare du Nord.
Places for the passionate
Heritage Days is also your chance to explore places that ignite your passions, places that are normally completely closed to the public. For example, you can venture into the world of goldsmiths at Christofle or fashion at Maison Chloé. Follow the path of the engineer who designed the Parc Montsouris or enter the world of television at France Télévisions. Or, opt for a fun tracking game that will take you right to the heart of the Parisian universities. No door remains closed on September 15 and 16!
With its passion for culture and theatre, Les Theatres Hotel is the ideal place to stay over the Heritage Days weekend. And, to help you recover from your busy days, relax in our hammam or Honesty Bar!