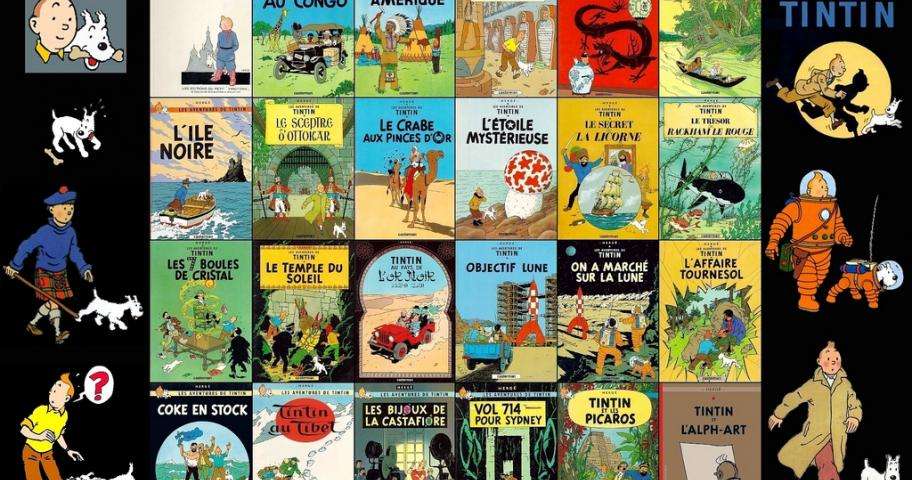 Hergé exhibition at the Grand Palais, a tribute to Tintin's creator
Published on 9 September 2016 in Exhibitions & Museum
More than 30 years after his death, a special exhibition at the Grand Palais will be dedicated to Hergé, the creator of Tintin, from 28th September 2016 to 16th January 2017. The adventures of the famous reporter and pillar of the French comic album genre began in 'Land of the Soviets'. Tintin's adventures have since been published worldwide in almost two hundred and fifty million copies.
The birth of a young journalist
The Galeries nationales du Grand Palais will honour the 9th art for the first time with a retrospective exhibition dedicated to Hergé, the artist who was christened Georges Remi. This thrilling event is organised in partnership with the Brussels museum that is dedicated to him and aims to explain the creation and incredible success of a truly unique comic character. Plan a visit during your stay at Hotel Les Theatres and discover how Tintin was inspired by an earlier Hergé character, Totor (1926). The intrepid reporter first appeared with his little wire fox terrier Snowy in a 1929 publication entitled 'The Little Twentieth'. From the sands of the Sahara to the Himalayan glaciers and from the Amazon forest to the windswept moors of Scotland, Tintin's exciting adventures revealed a world full of surprises and pitfalls in a time where there wasn't the TV or large scale magazine coverage we know today.
Enter the world of Hergé
Belgian artist Hergé was known for his extraordinary ability to reproduce reality in a creative yet familiar form that allowed readers to easily immerse themselves in a universe that he had created from scratch. You'll be able to admire a hundred sheets of his comic strips featuring Tintin and some of his other, lesser known characters. A well laid out route takes visitors on a journey through the world of Tintin's creator from his family life to the artists that inspired him as a child and who influenced his own artistic development. You will also see how Tintin was conceived and how the many technological innovations and discoveries of the age had a marked effect on the wanderings of the young reporter.