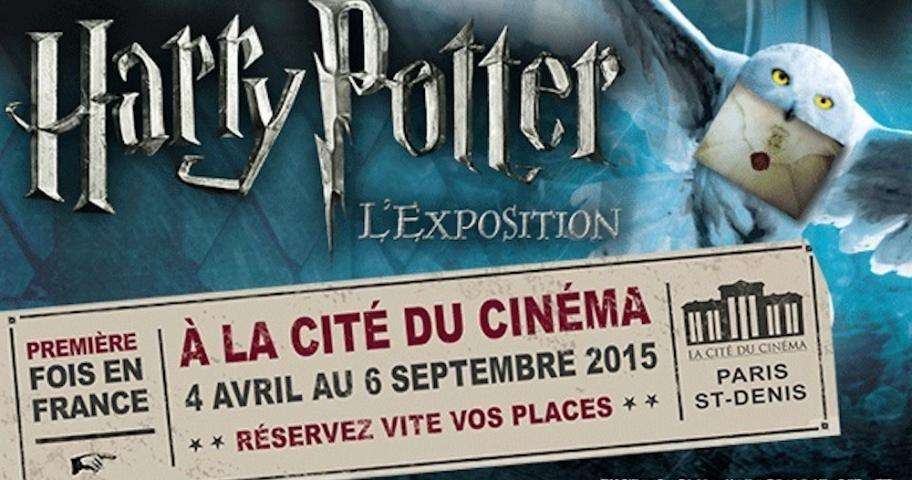 Go with Harry Potter this summer
Published on 9 August 2015 in Events
Why not dive into the magical world of Harry Potter during your stay at Hotel Les Theatres? The internationally famed wizard is just waiting to meet you at the Cité du Cinéma until 6th September.
Meet Harry Potter
This wonderful exhibition has already attracted millions of curious visitors around the world, and it's easily accessible from Hotel Les Theatres. Based in Paris since April, the exhibition offers visitors the opportunity to explore the enchanting world of the most famous wizard in the universe. Stroll through the halls of Hogwarts, visit Hagrid's hut or marvel at the great room as J. K. Rowling's world is brought to life before your eyes.
Participate in school life
Have you ever dreamed of playing Quidditch, of taking a course in botany or petting a Hippogriff? Now is your chance to realise your dream. Interactive exhibits allow you to explore all those special places from the films. As you enter, you'll see the Sorting Cap, that famous witches hat, and it will tell you which house you belong to. You'll also see other rare objects such as Horcruxes and Harry's wand as you make your way round this thrilling exhibiton.
Hogwarts - a few minutes from your hotel
The world famous school of sorcery has been transported to the Cinema City (Saint-Denis), where you can discover the costumes and the characters in a specially created universe. One whose name we must not mention is honoured in a room dedicated to black magic. On your wanderings you'll also meet old grimoires, cross the path of a house-elf, come face to face with the Dementors and cross the forbidden forest that is filled with strange creatures. Don't forget to pop into the shop to buy sweets from Bertie Bott at the end of your visit!