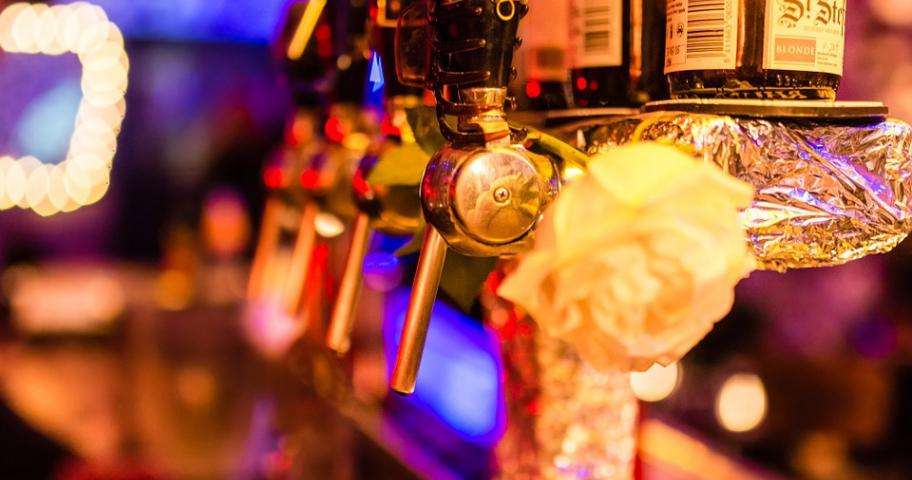 Fancy a drink? Our guide to the best bars in Paris
Published on 9 March 2016 in Visit Paris
Fancy stopping for a drink where you can soak up the Parisian atmosphere? Hotel Les Theatres invites you to discover some of the best bars on the Grands Boulevards.
The Delaville Café, baroque atmosphere
The Delaville Café at 34 Boulevard Bonne Nouvelle is favoured by the trendy and hip of Paris. It often welcomes stars who come for a bite to eat before performances at the Theatre du Gymnase. You'll immediately notice the décor which recalls the splendour of yesteryear. This trendy restaurant-café is filled with Art-Deco features and its vast rooms are decorated with antique rococo gilt. Between the room and the terrace, an impressively high canopy lets light in and the large sun terrace has proved a real hit with the customers. The fun atmosphere is a far cry from some of the city's more uptight places and we imagine that the walls of the Delaville Café, which was a Napoleonic brothel during the 19th century, would have their own tales to tell.
The Experimental Cocktail Club, unreleased mixes
The Experimental Cocktail Club, nestled in the Montorgueil district, is the kind of place that is in vogue in New York but which was lacking in Paris – till now. This totally insane cocktail bar is like a thousand miles of classic mojitos and caipirinhas and offers a nightly show provided by the bar tenders with their trusty shakers in hand. They reinvent beverages made of rare spirits, fresh fruit juices and subtle spices, just for you. Ideal for a party, this bar is quiet during the week but comes to life at weekends. It also offers a regularly changing menu.
Chesterfield Café, choose your mood
At 176 rue Montmartre, the Chesterfield Café is distinguished by 3 levels, each offering a different ambience. Perfect for a romantic dinner, a drink, to watch a game or concert or to dance in the basement nightclub to end the evening. The venue owes its name to its comfortable Chesterfield sofas although it also has elegant high stools where you can perch to enjoy delicious cocktails. Chesterfield is the meeting place for night owls who like to have fun and is open till 7am all week.