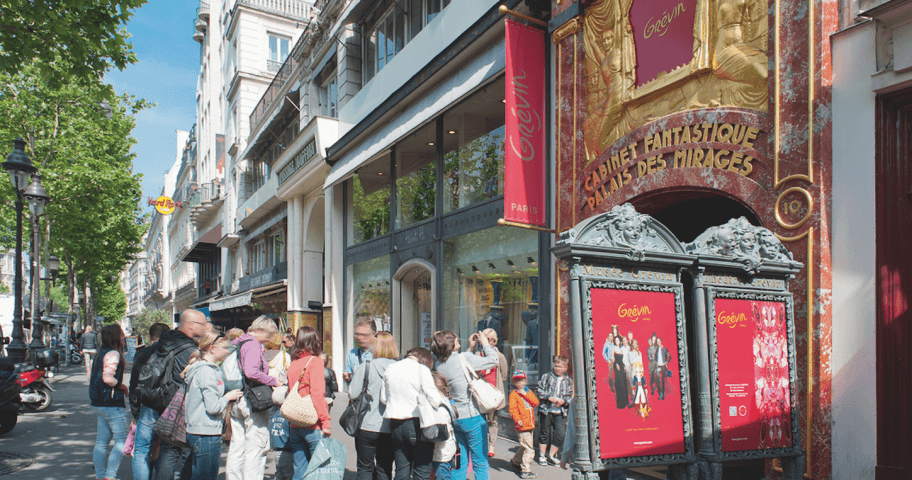 Familiar faces at the Grévin Museum
Published on 15 March 2020 in Exhibitions & Museum
Are you looking for a fun family outing? Somewhere very close to your Hotel Les Théâtres where you can enjoy something a little unusual? The Musée Grévin awaits! With its amazing collection of some two hundred historical or contemporary figures, this long-established wax museum is the perfect place for sensational selfies!
Meet your favourite stars at the Grévin Museum
Granny is a fan of Mick Jagger, Mum is a Leonardo DiCaprio buff while Dad dreams of posing with Katy Perry? No worries! The whole family will find themselves face to face with their favourite stars at the Musée Grévin. In addition to the breathtakingly lifelike appearance of the wax statues, the precision and detail of the decor immediately immerses you in another world. Go from the set of The Voice to the cave dwelling of a prehistoric family, the Jeep of General de Gaulle on Liberation Day and the opulent royal court of Versailles...
From selfie to album
As you meet your idols, your phone or camera's memory may not be enough to hold all the scenes and selfies you want to record! The Musée Grévin has the answer in the form of your very own photo album, filled with all the happy memories of this great family day out. You can round off your visit with a meal or coffee break at the Café Grévin with its magnificent decor of gilt, red velvet, wood panelling and mirrors, or catch a show at the Théâtre Grévin, which offers original productions for the general public that are full of fun and energy.
The Musée Grévin is one of the essential family outings in Paris! You can buy your tickets online now to avoid queuing on site or ask your Hotel Les Théâtres team for advice on planning your visit.
******
More information:
Photo : Grevin © Paris Tourist Office Photographe Daniel Thierry
---
Hotel les Théâtres, a 4-star boutique hotel in the heart of Paris