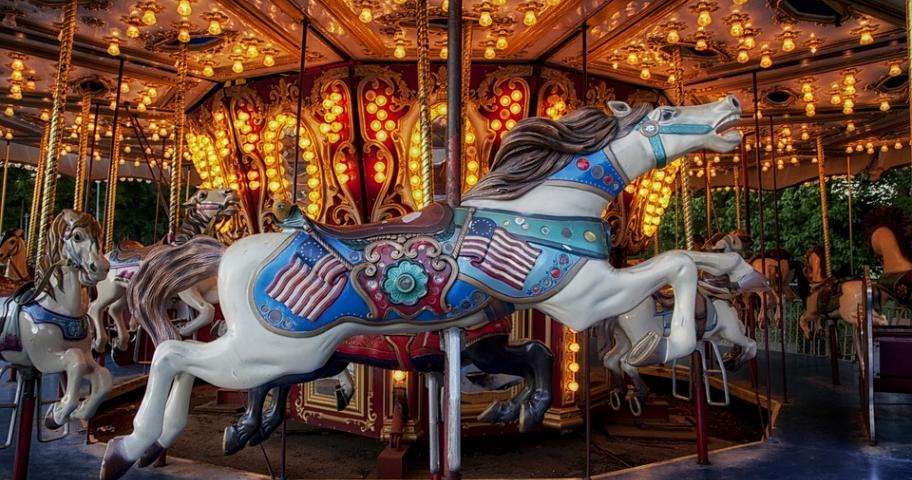 Enjoy magical moments at the Festival du Merveilleux at the Museum of Fairground Arts
Published on 5 December 2018 in Exhibitions & Museum
Imagine a traditional museum: long, draughty galleries, dusty display windows, dry, lengthy descriptions – the Museum of Fairground Arts is the exact opposite! An unusual place that exudes warmth and a sense of magic, it is even more enchanting during the Festival du Merveilleux. Don't miss the chance to make this wonderful event a part of your festive celebrations.
The Musée des Arts Forains - a unique place
In old, restored cellars in the heart of the Bercy, Jean-Paul Favand has chosen to highlight a part of our heritage that is too often overlooked or looked down upon – the fairground. Designed as huge funfair, the museum exhibits everything that embodied the traditional fair and its arts during the nineteenth and twentieth centuries including rides, carousels with wooden horses, mechanical music, puppets and velocipedes. Decidedly out of step with other museums, the Museum of Fairground Arts encourages visitors to touch, move or play with all the objects on display. A great place to revisit your childhood.
Discover the Festival du Merveilleux
Normally, visits to the museum are by reservation only. The Festival of Wonders opens on 26th December and it's a chance to access this fantastic space each day for almost two weeks. Between the acrobats, trapeze artists, illusionists, fire eaters and storytellers, you won't know which way to turn. Together, they create a joyful and festive atmosphere that will delight the whole family. And, of course, the sparkling illuminations complete this truly magical event. The Hotel Les Theatres team loves to suggest original and innovative outings and places that are a little out of the ordinary. The Festival du Merveilleux is one of our favourites and it only takes place for ten days each year!
******
For more information :
- Musée des Arts Forains
- Festival du Merveilleux
---
Hotel les Théâtres, a 4-star boutique hotel in the heart of Paris