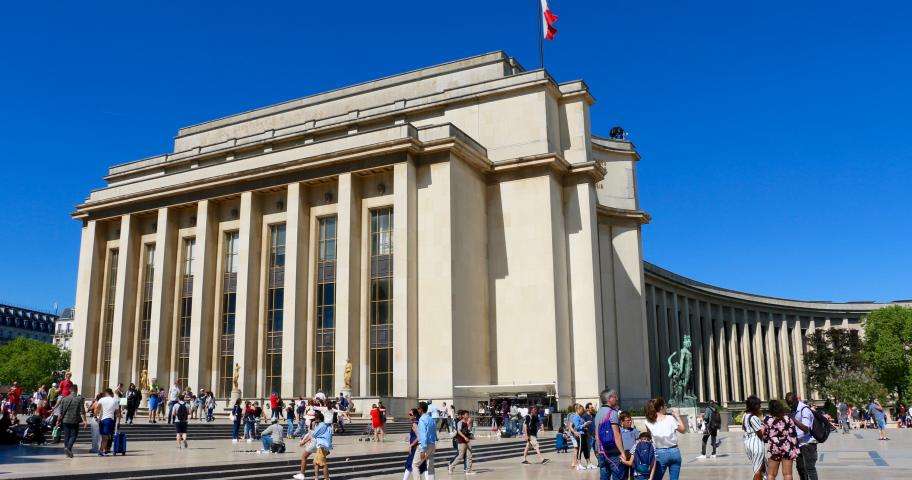 Don't miss the Heritage Days
Published on 15 August 2019 in Events
Multiple events are planned to take place in Paris for this 2019 edition of the Journées du Patrimoine (Heritage Days), so you'll find yourself spoiled for choice during that weekend of September 21st and 22nd. You'll want to make the most of the occasion and not waste time, so here are some ideas from your Hotel Les Théâtres team...
Your Heritage Days
Even if you're not a big fan of museums, churches and great monuments, you'll still find plenty to keep you interested during the Heritage Days! Even the world-famous Parisian department stores offer activities every year. Many unusual ideas for outings also await you. Last year, for example, you could discover the workings of the Montmartre funicular railway machinery, visit the watchmaking workshops of the fine jewellery and timepiece store Bucherer, or immerse yourself in the world of the Vanves flea market...
Visits, tours and more...
Of course, the general principle behind the Heritage Days is to get you into places usually closed to the public, but increasingly they also involve immersive experiences. Many pop-up workshops are created such as the one at the National Archives dealing with the art and history of medieval calligraphy. You can also learn breadmaking at the famous Poilâne Bakery or enjoy an introduction to the Irish language and culture at the Irish Cultural Centre. There will also be many musical concerts featured throughout Paris over the two days.
The Heritage Days are a wonderful opportunity to meet, discover, learn and experience. It's a great chance to open doors into unknown worlds, see unusual places and try activities. But if you need inspiration, your Hotel Les Théâtres team is never short of ideas for original outings to suit your preferences!
******
More information:
Photo credit : Palais de Chaillot - © Paris Tourist Office - Photographe © Sarah Sergent
---
Hotel les Théâtres, a 4-star boutique hotel in the heart of Paris