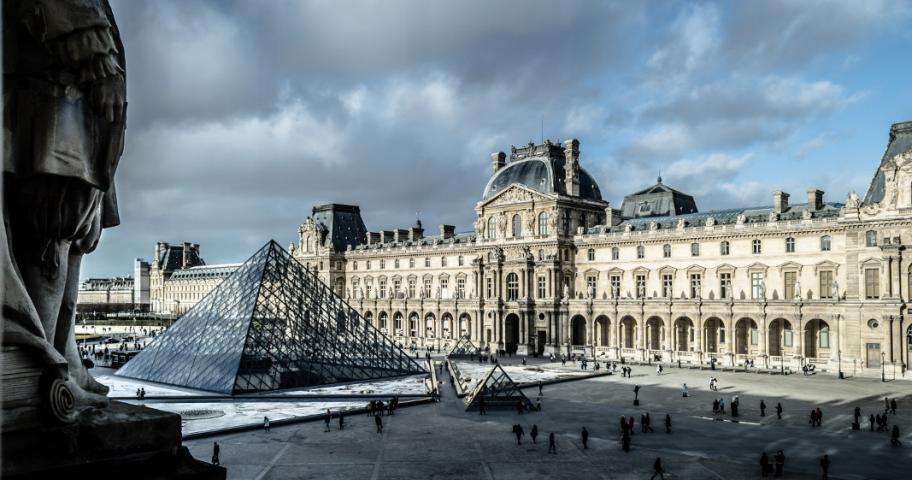 Don't miss the summer exhibition at the Louvre Museum!
Published on 15 July 2018 in Exhibitions & Museum
There is nowhere like the Louvre Museum with its unparalleled collections. Its exceptional works range from The Victory of Samothrace to the Venus de Milo or The Consecration of Napoleon by David. However, in addition to its permanent exhibitions, the Louvre still has some wonderful surprises in store. This summer, it's an amazing exhibition devoted to European pastels of the seventeenth and eighteenth centuries.
Pastels in the spotlight at the Louvre Museum
The Louvre Museum has a rich collection of pastels, works which celebrate a technique that is all too often overlooked. From June 7 to September 10, the finest examples of European pastels will be on show, revealing the delicacy and precision of this fine material. Among the great names represented, we find Maurice Quentin de La Tour and his famous Portrait of the Marquise de Pompadour alongside the works of Elizabeth Louise Vigée Le Brun. Discover the splendour of the 18th century's golden age of pastel this summer.
Delve into the heart of the Louvre
This exhibition is also an opportunity to discover or rediscover the Louvre Museum. In addition to the amazing Pyramid that contrasts with the classical architecture of the great court, you can lose yourself among lesser-known collections such as Egyptian and Oriental Antiquities, the Art of Islam or Graphic Arts. After a visit, why not wander along the beautiful paths of the Tuileries Garden to the Place de la Concorde and its famous obelisk? The new exhibition of Pastels from the 17th and 18th centuries at the Louvre is a showcase of the period's most beautiful and unique works. Each is placed in context to offer visitors a better understanding of a technique which is often considered to be minor. A delight for you to discover during your stay at the Hotel Les Theaters!