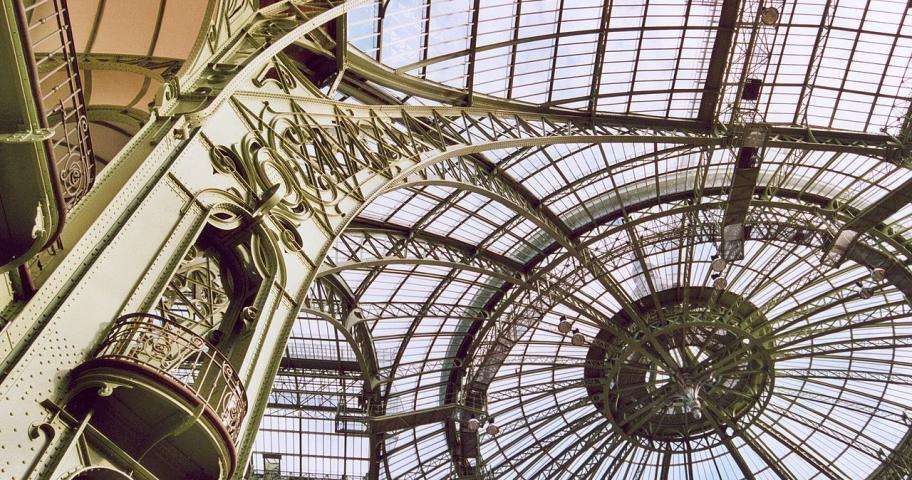 Discover the Temple of Contemporary Art in Paris
Published on 2 March 2017 in Exhibitions & Museum
Riding on the success of previous editions, the Art Paris Art Fair of the Grand Palais is celebrating its return with great pomp and ceremony, much to the delight of contemporary art lovers.
The Grand Palais - Contemporary Art Made Accessible
Since 2012, Art Paris Art Fair has offered visitors many opportunities to take a closer look at contemporary art, a discipline that's often decried. Many new events are planned for this 2017 edition, with 138 galleries and artists from 29 countries congregating in the nave of the Grand Palais. The Art Paris Art Fair takes place from 30th March to 2nd April and this year's Africa theme enables
visitors to take a closer look at works from the continent. Thanks to the presence of many artists from Africa and the African diaspora, the Art Paris Art Fair maintains its dedication to richness and diversity. The project, carried out by cultural consultant Marie-Ann Yemsi, is intended to act as a bridge between contemporary artists and galleries and their vision of arts from the African continent. Multicultural, iconoclastic and innovative, Art Paris Art Fair showcases African imagination, dynamism and creativity by fully supporting participating artists. Gallery owners from all over the world are thus able to discover their works through the many "Solo Show" exhibits that highlight their talent and skill.
With nearly 50,000 visitors each year and a variety of proposed events, Art Paris Art Fair remains the ideal springboard for new talent. After Russia and Asia, this year's edition celebrates Africa and is, more than ever, a unique opportunity to discover the future world masters of modern and contemporary arts. Why not take advantage of this show to book a stay at Les Theatres Hotel? It's the ideal base from which to explore the some of the capital's most famous arts venues and iconic places.