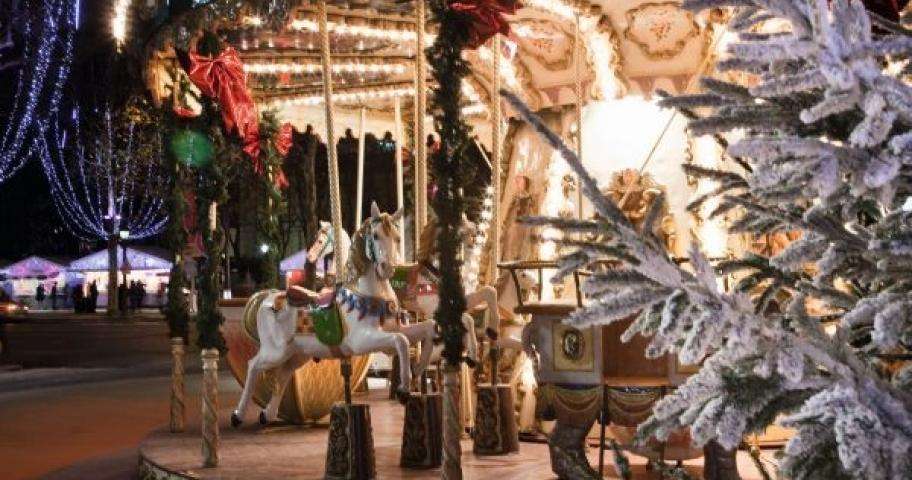 Discover our latest News and Special Offer
Published on 14 November 2014 in Special Offers Hotel Les Théâtres
This month we present our latest news and a special offer that will tempt you to enjoy our hospitality in this run-up to Christmas. The 4 star Hotel Les Théâtres has been recently renovated and redecorated throughout and we would like to invite you to enjoy the fresh, welcoming and exciting new look this has given us.
We have 38 fully equipped and tastefully modernised rooms awaiting you here in the heart of Paris, but if you need further convincing we can offer a 10% discount on our Classic Room rate, with breakfast included. Take advantage of this great saving now by making your booking with us directly using the promotion code: thea01. Now, to make your stay even better, we have some news of events and shows you will surely enjoy.
The Hotel Les Théâtres News From Paris For November
There's the distinctive ambience of the approaching festive season in the air here in Paris. From November the city dons her Yuletide gown and looks more enticing than ever. This is due in large part to the decorations and illuminations springing up throughout the capital. In Paris the magic of Christmas is an enchantment to which we succumb readily, and so will you when you come to stay at the Hotel Les Théâtres.
Something else for which Paris is renowned is art. A new exhibition at the Musée Marmottan Monet deals with a superb piece of work from an entirely new angle. Then, for an entirely different experience, why not spend an evening enjoying the Mugler Follies at Le Comedia? This stunningly original revue will amaze you.
The Sun Rises On A Revealing New Monet Exhibition
When Claude Monet came to name the painting he created of the scene from his hotel window above the harbor at Le Havre, he did not wish to call it a view. He called it an impression. Thus his work 'Impression, Soleil Levant' gave its name to an entire movement. Now, on the 140th anniversary of this masterpiece being publicly displayed for the first time, the Musée Marmottan Monet is presenting an exhibition unravelling the mysteries that have sprung up around this key work. Follow a detective story that uses topographical, astronomical and meteorological data to present an enthralling conclusion.
Mugler Follies; The Cutting Edge Of Cabaret
The multi-talented Manfred Thierry Mugler has turned once more to the stage to present his visionary concepts in the form of the cabaret revue, a format he loves and considers his natural forte. Mugler Follies is presented at Le Comedia, a venerable venue that has just the right ambience for the presentation of this show. The tale of a woman seeking her life's balance and fulfillment through a series of eye-opening and mind-boggling encounters involves a wide variety of disciplines from dancing and singing to acrobatics and performance art, all presented via Mugler's stunning concepts, costumes and set designs.
The enchantment of the Christmas Illuminations in Paris
It's a Christmas tradition, and one that draws visitors from all over the world. The Christmas illuminations of Paris transform this already lovely city into a dazzling festive fantasyland where it seems that anything could happen. Paris takes a special pride in her Christmas lights and decorations and each year the city strives to create something even better than before. A tall order, but somehow they always manage it. From the gorgeous constellation of lights that festoon the Champs-Élysées to the window displays in stores such as Galeries Lafayette, Printemps and Le Bon Marché, it's a feast for the eyes and warmth for the heart.
~oOo~
Crédits photographie : Tourist Office Paris - Photographer Amélie Dupont
---
Hotel Les Théâtres, an elegant 4* hotel in the heart of Paris