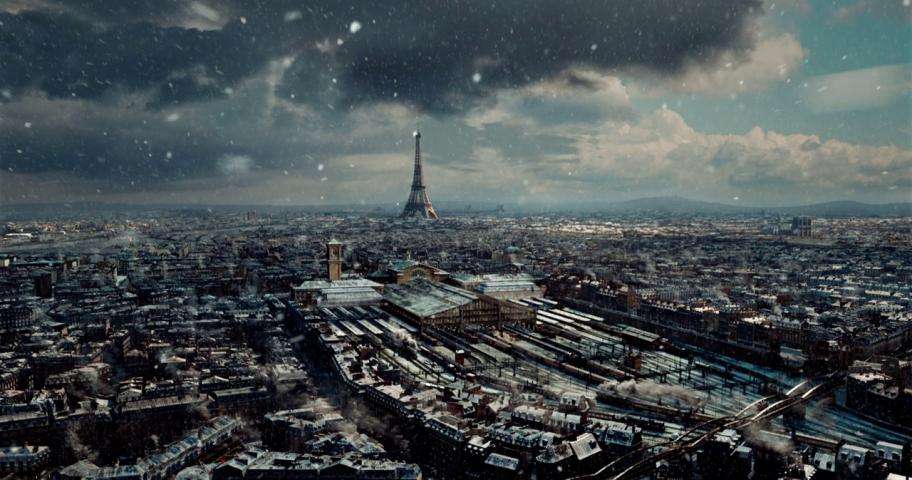 Choose an unusual outing in Paris
Published on 14 April 2015 in Visit Paris
Lovers of unusual outings in Paris will be thrilled to hear about the film trails available throughout the capital. The city of Paris publishes 17 Parcours Cinéma guides which can be obtained free of charge from Tourist Information points or downloaded as PDF files. With these in your hand you can follow in the footsteps of Adèle Blanc-Sec, Petit Nicolas, Hugo Cabret and many other great movie characters amidst the streets and monuments of Paris.
When cinema meets history
Fascinating, fun and rich in discovery, the film trails guides bring together movie facts and historical information so that you can learn all about the locations in which some of your favourite movies were shot. Learn the history of the Gare du Nord where the intrepid heroine is welcomed to Paris in The Adventures of Adèle Blanc-Sec; the Pont Alexandre III, where a surprise encounter takes place in Woody Allen's Midnight In Paris; and even the city sewers which led the indefatigable Rémi the rat closer to his idol Gusteau's restaurant in the wonderful Ratatouille from Pixar Studios. Fully illustrated and packed with information, these guides will teach you about the history of well-known Parisian places as well as more obscure ones.
From one end of Paris to the other
Whether your movie of choice is La Vie en Rose, The Devil Wears Prada or Hugo, all walks will take you to a wide variety of fascinating places. See the Gared'Austerlitz of Stephen Frears' Chéri, the Sorbonne as presented in the movie Paris by CédricKlapisch and the Trocadero Fountains that provided a soft, but wet, landing in Rush Hour 3. You will feel the atmosphere that is unique to each film. You'll no longer go to the Jardin des Plantes without thinking about Jacques Tardi's comic strip heroine Adèle, or see the Eiffel Tower without remembering the happy smile on the face of Rémi.


To download Le ParcoursCinéma click here!
Picture from Hugo Cabret movie
---
Hotel Les Théâtres, an elegant 4* hotel in the heart of Paris