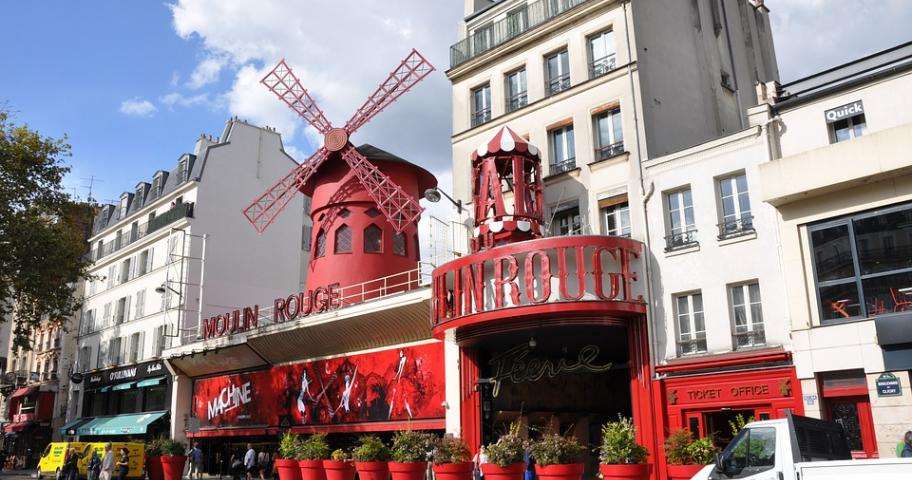 Celebrate the end of the year at a cabaret
Published on 10 December 2017 in Entertainment
Cabarets are a vital part of Parisian life and they compete, with inventiveness and creativity, to offer the most breath-taking shows. What better time than the end of year celebrations to (re) discover the festive cabarets of Paris?
The great traditional cabarets ...
For special evenings like New Year, the Parisian cabarets pull out all the stops, on the table as much as on the stage, with great packages and enticing seasonal menus. For example, The Lido offers dinner accompanied by violin music before you're treated to the Paris Merveilles revue and dancing to the sound of the Dov Amiel orchestra. At the Moulin-Rouge, the Féérie is a riot of glamour and feathers and you'll love the dishes created by chef David Le Quellec - and the Laurent Perrier champagne. The Paradis Latin is another sure thing and you're invited to an endless evening where a gala dinner, show and dance party end with a convivial breakfast.
... or the more original
The Parisian cabaret knows how to reinvent itself and the Crazy Horse revues are among the best examples. For the holidays, the talented team put on a show that combines the magic of lighting and choreography with the warm voices of the singers who are the stars of the evening. Or, try something new – The New Seine is a recently converted barge that is moored under the quay at Notre-Dame. Choose from three settings: a restaurant, a bar or a theatre where cabaret artists and comedians perform. Humour, originality and a warm and relaxed atmosphere are the magic ingredients of this reinvented cabaret.
Contact the Hotel Les Theatres team and they'll be happy to book you a prestigious evening at one of the great Parisian cabarets. Don't leave it too late as places sell out quickly.