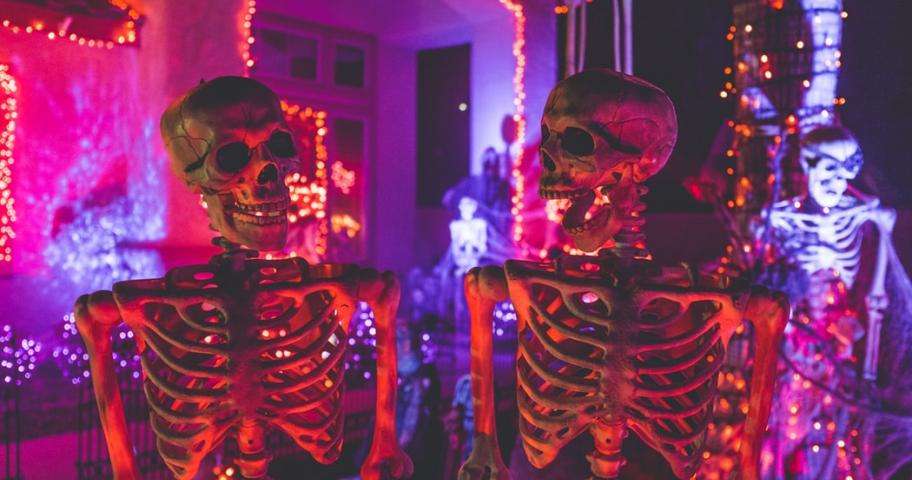 Celebrate Halloween at the Manoir de Paris
Published on 5 October 2019 in Events
Do you like to shudder in fear and venture where monsters dwell? Do you love pumpkins, cobwebs and black cats? We know a forbidden mansion where you can spice up your autumn break with some chills and thrills. For a haunting Halloween experience, the Hotel Les Théâtres recommends the Manoir de Paris!
Halloween at the Manoir de Paris; step through a doorway into nightmare
Just a ten-minute walk from your Hotel Les Théâtres lurks a sinister house that will send tingles down your spine; the Manoir de Paris. Throughout the year, the team of this walk-through chamber of chills brings to life the bloodiest, disturbing and intriguing legends of the dark side of Parisian history right before your horrified eyes. But as a specially created interactive show is presented each Halloween, this is the best time to take this journey into mystery. More than 100 actors are involved in making your nightmares come terrifyingly to life. You have been warned!
All the ingredients for the ideal Halloween
For its Halloween 2019 edition, the Manoir de Paris has concocted a chilling scenario that is gory, frightening and entirely original. Are you ready to find yourself locked in the Asylum, a vault of horror haunted by evil presences? Nobody has yet escaped to tell us. This house of mystery has extended its Halloween show dates from October 4th to November 17th to ensure that everyone gets a chance to be scared. Beware; there is usually a queue on Halloween itself. Be sure to get all the information you need on the Manoir de Paris website beforehand...
Halloween is the time for scary fun and the Manoir de Paris is the perfect place to find it. Follow the fright fest in this haunt of fear by returning to the warmth and friendliness of your Hotel Les Théâtres! A hot chocolate or a glass of wine by the fireplace in our Honesty Bar will unfreeze your blood.
******
More information:
---
Hotel les Théâtres, a 4-star boutique hotel in the heart of Paris