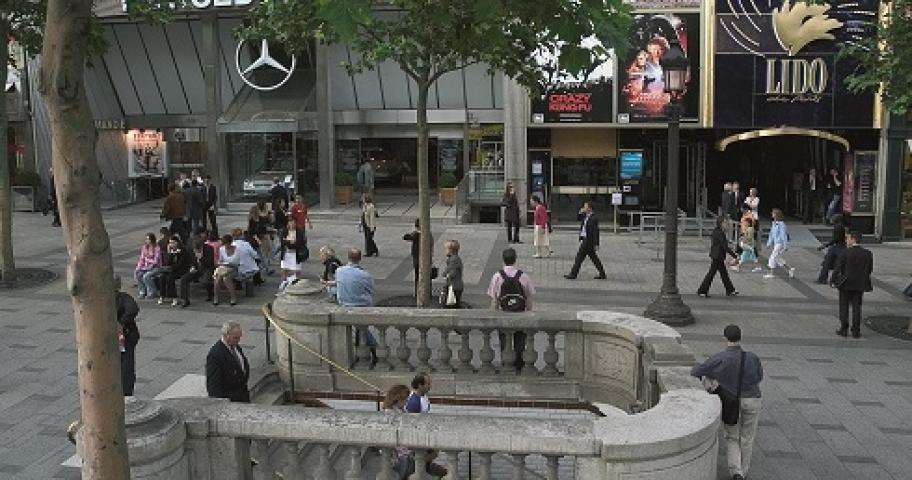 Cabaret show in Paris at the world famous Lido
Published on 4 May 2014 in Entertainment
Cabaret show in Paris is the perfect way to spend an evening in the capital. Glamour, sophistication and spectacle are awaiting you at the Lido, one of the world's greatest cabaret venues. Enjoy dinner and then settle back for the show. The Revue Bonheur tells the tale of a mysterious bird-woman who comes to Earth from a place where happiness does not exist. She searches for her goal through four stunning tableaux featuring seventy onstage performers, including the Bluebell Girls and Lido Boy Dancers, amidst 23 sets, 600 costumes, 150,000 sequins and the most heart-warming of stories.
Revue Bonheur : Glamour, sophistication and spectacle
The Lido was a very fashionable venue in the 1920s, but had begun to decline in popularity when Joseph and Louis Clerico took over in 1946. These entrepreneurs knew how to entertain. They transformed it into a place where a sprinkling of magic was strewn across the stage every night. The venue moved to its present location in 1977 and today there's a 1,150 seat theatre commanding panoramic, unobstructed views of the stage from every angle. In an amazing display of theatrical technology the stage can produce an ice rink, water screen and pool. The orchestra section, where 300 guests can dine, is lowered into the floor. The lights dim and the show begins. It's all part of the world of entertainment awaiting you at one of the most prestigious Parisian nightspots.

Lido : 116 bis avenue des champs-Élysées - Paris 8e
Tel : 0033 (0)1 40 76 56 10
Hotel Les Théâtres, an elegant 4* hotel in the heart of Paris
Copyright: Le Lido-Paris Tourist Office-Photographer-Amélie Dupont