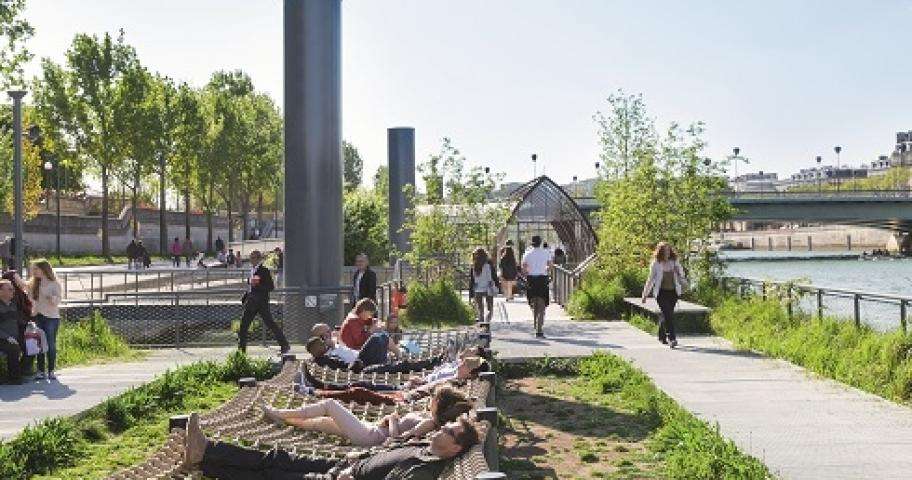 BW Hotel Les Théâtres News for the coming of Summer
Published on 27 June 2014 in News of the month
BW Hotel Les Théâtres news is our way of keeping your finger on the pulse of Paris. This time, as always, we have plenty of interesting items for you, including an exclusive summer offer to make the prospect of a visit during this glorious season more tempting than ever.
Just picture yourself in Paris, taking a well-deserved break from your daily routine. Sitting at a table of a pavement café sipping a coffee. Gazing out from a picturesque bridge across the Seine while cool river breezes caress you. Strolling in one of the many pretty parks of the capital. Enjoying one of the many superb exhibitions for which Paris is justly famed. Or simply wandering the streets, where a new and delightful surprise awaits around every corner.
Of course, two things that Paris does exceptionally well are festivals, and whether you love music or cinema, or both, we think you will be delighted by these events which we heartily recommend. No matter what kind of music or genre of film you prefer, you are guaranteed to find something to please you in the capital this summer. What is more, you will find that most performances and screenings can be enjoyed free of charge or at a very reasonable rate. So not only will we offer you our best rate, but you will find your entertainment to be a real bargain, too.
Best Summer Offers in Paris 4* Hotels; A Sunny Deal!
First we would like to introduce you to our summer offer. If you come to enjoy your stay in Paris between July 12th and August 25th and you make your booking on our official website or via email, then you qualify for our special promotional rate of 115 euros. All you need to do when booking is mention our special code, 'SUMMER'. The offer applies to any day of the week. We are confident that this will prove to be exceptionally popular and so urge you to take advantage as soon as possible. Then the joys of summer in Paris will be yours. Speaking of which…
Feasts and festivals in Paris, Music at the Summer's heart
Music festivals are a quintessential part of the Parisian summer. The Fête de la Musique, which takes place on June 21st, the summer solstice, is a glorious city-wide free event embracing all styles of music and featuring performers from across the globe creating their own particular brand of magic in clubs, bars, public buildings, parks and on the streets. Solidays is an equally eclectic and diverse festival, offering entertainment for all the family, and a line-up of world class performers. The second largest music festival in France has an atmosphere all its own.
Paris River Banks offering a cinematic experience
A major innovation offered by the Paris Cinema Festival this year will be the screening of movies in the open air by the banks of the Seine. The Ciné-Karaoké opens the proceedings on July 5th and promises a cinematic experience to remember as you sing along to some of the most memorable scenes ever filmed. This much-loved festival, fast becoming one of the most important in the world, continues until July 12th at venues across Paris. Premieres, restored classics, neglected wonders, cult items and more, around 600 screenings in all, are available to be seen for free or at very affordable prices.
Copyright: Les Berges de Seine-Jardins flottants-Paris Toourist Office-Photographer-Amélie Dupont