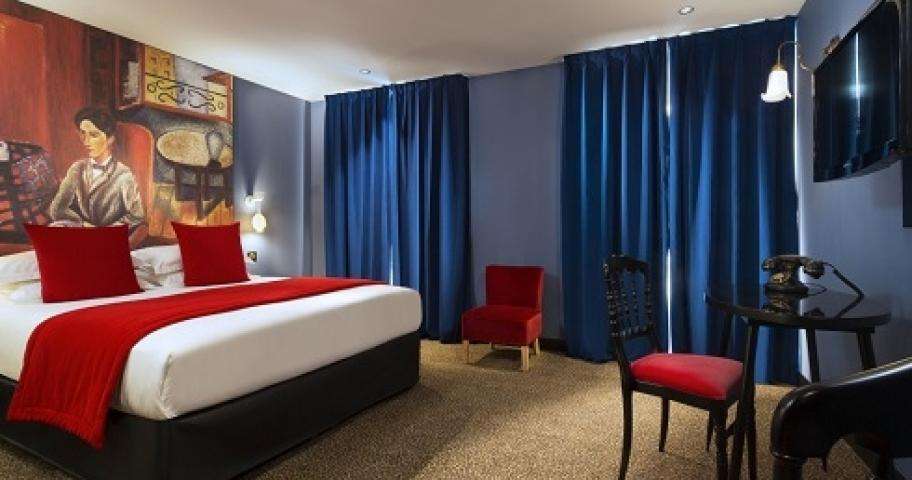 Best Summer offers in Paris 4* Hotels; A Sunny Deal!
Published on 4 June 2014 in Special Offers Hotel Les Théâtres
Best Summer offers in Paris 4* Hotels are certainly tempting and we think you will be hard pressed to find a sunny deal comparable to the one being offered here at the BW Hotel Les Théâtres. Our charming hotel in the heart of the Theatre District is ideally situated for enjoying all that Paris has to offer. Simply book your stay on our official website or by email and use the special code, 'SUMMER'. This will entitle you to our unbeatable promotional rate of 115 euros, with a delicious and nutritious breakfast included, on all stays between July 12th and August 25th. This offer is applicable to all days of the week, so book now to ensure you don't miss out.
Celebrate the Summer in Paris
Is there any lovelier sight in the world than Paris in her summer dress? The city certainly carries off the season of sunshine with chic style and an unmistakeable joie de vivre. At this time of year many Parisians set off to enjoy their vacations and the capital settles into a languid pace that is well suited to the heat. However, that doesn't mean that the city ceases to be exciting. Far from it! The programme of summer entertainment puts most other world capitals to shame. Music festivals, sporting occasions, exhibitions and events such as the Paris Cinema Festival are a delight, all contributing to the magic of a Parisian summer. Paris in the summer offers a tempting crop of entertainment for you to harvest. Enjoy this rich bounty during your stay at the BW Hotel Les Théâtres.
Copyright: BW Hotel Les Theatres
Hotel Les Théâtres, an elegant 4* hotel in the heart of Paris